Margaret E. Downing
June 11, 1930 - December 14, 2012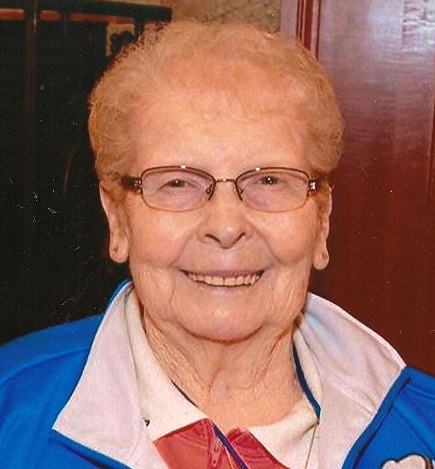 Margaret E. Downing, 82, of Janesville, WI passed away Friday, December 14, 2012 at St. Elizabeth Manor in Footville, WI. She was born June 11, 1930 in Ontario, WI, the daughter of Clyde and Esther (Olson) Stoikes. She grew up in the Ontario area and graduated from Ontario High School. She married Donald L. Downing on July 19, 1952. He preceded her in death on May 5, 2012. Margaret and her husband formerly operated the Little Donut Shop and she later worked as a bookkeeper for K Mart. After retiring, she enjoyed traveling with her husband and spending winters in Arizona. Above all else, spending time with her family was her greatest joy.
Surviving are three children, Jeffery (Lucille) Downing of Reedsburg, WI, Staryl (Michael) Hanson of Janesville, Kimberly (Kenneth) Baschleben of Janesville, six grandchildren, Amber Downing, Kyle Hanson, Stephanie (Chris) Bankes, Cody Hanson, Ryan (Lauren) Downing, Zachary Downing, one great-granddaughter, Natalie Bankes and a very close cousin who was like a sister, Ardys Bredlow. In addition to her husband and parents, Margaret was preceded in death by another cousin who was like a sister, Sadie Peterson.
Visitation will be from 4 to 7 p.m. Thursday, December, 20, 2012 at Henke-Clarson Funeral Home, 1010 N. Wright Rd., Janesville. Funeral services will be at 1 p.m. Friday, Dec. 21st at Grace Community Church (100 Monroe Street, Ontario, WI). Pastor Bob Streeter will officiate. Visitation in Ontario will be at the church from 12:00(noon) until time of services. Burial will be in Hilltop Rest Cemetery, Ontario. Assisting the family are Torkelson Funeral Home, Ontario and Henke-Clarson, Funeral Home, Janesville.