Margaret E. Vick
February 5, 1918 - October 10, 2017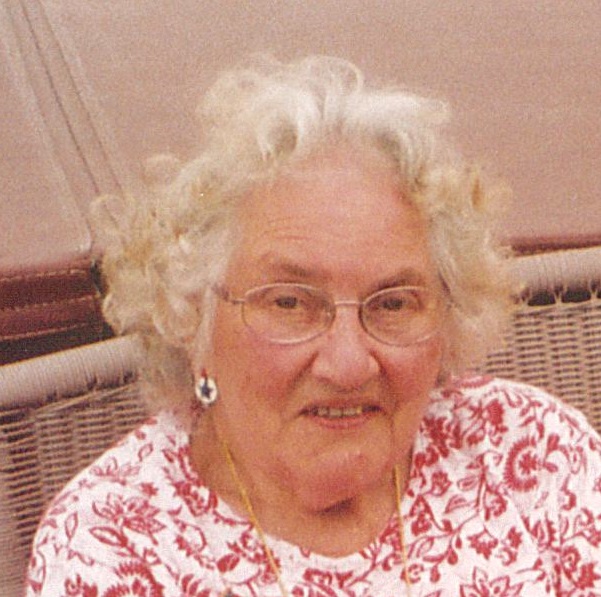 Margaret E. Vick, age 99, of Janesville died Thursday, October 19, 2017 at Our House Senior Living. Margaret was born on February 5, 1918 in Palo, IA, the oldest of 11 children of Charles and Mable Owens Fischer. She grew up in Plumas, Manitoba, Canada. Margaret married Harold "Tom" Vick on February 22, 1964. He died May 27, 1975. A Janesville resident for over 60 years, she was employed as a floral designer by Fairview Florists and later by Janesville Floral Company for many years. Margaret was a well known egger and enjoyed doing many different types of handy work articles. She was a member of St. Peter's Lutheran Church.
Margaret Vick is survived by her son, Earl (Donna) Kjaldgaard of Evansville, WI, her daughter, Maxine Stenson of Port Coquitlam, British Columbia, Canada, 5 grandchildren, Kendall Kjaldgaard, Kelly (Tom) Teuschl, Rick Stenson, Jeff Oakley, Amy Bucholtz, 9 great-grandchildren, 1 sister, Viola Remple, several sisters-in-law, nieces and nephews all of Canada. She was preceded in death by her husband, her parents, her son-in-law, "Bud" Stenson, a grandson, Ken Stenson, 1 sister, Pat Wilde, 8 brothers, John, Joe, Scott, Vincent, Fred, Harold, Gerald and George Fischer.
Visitation will be Tuesday, October 24, 2017 from 10 to 11:30 a.m. at St. Peter's Lutheran Church, 1422 Center Avenue, Janesville with funeral services to follow at 11:30 a.m. Tuesday. Rev. Bruce Gray will officiate. Burial will be in Milton Lawns Memorial Park. Memorials may be made to ECHO. The family is being assisted by Henke-Clarson Funeral Home.
A SPECIAL THANK YOU TO THE STAFF OF OUR HOUSE AND MERCY HOSPICE AS WELL AS TO HER SPECIAL FRIENDS AND NEIGHBORS FOR THEIR MANY ACTS OF KINDNESS.