Margaret Lemberg
December 24, 1921 - November 20, 2012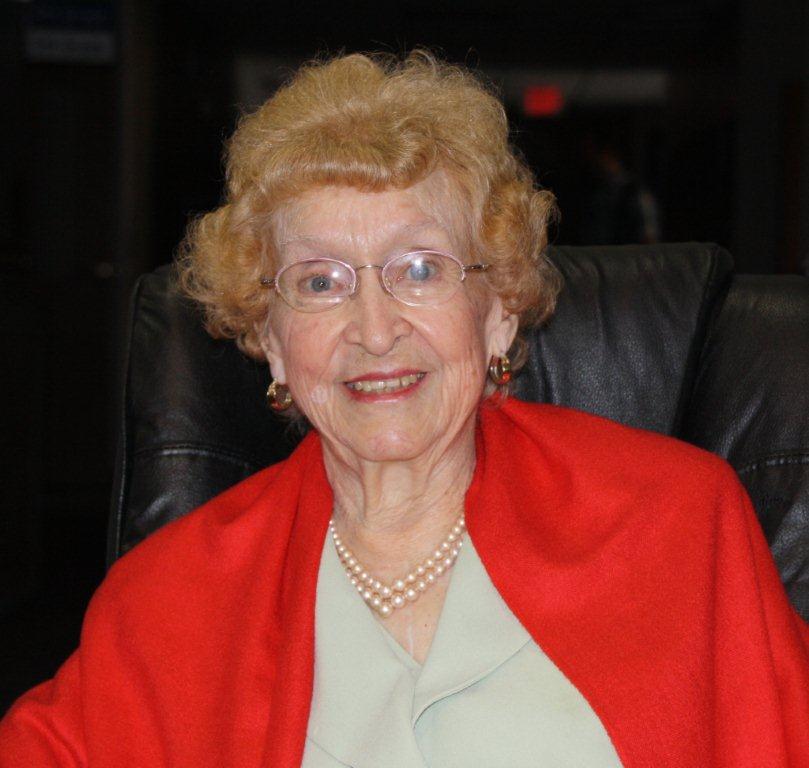 Margaret I. Lemberg, 90, of Janesville passed away peacefully on Tuesday, November 20, 2012 at Cedar Crest. Margaret was born in Galesburg, IL, the daughter of Davis B and Anna (Minnick) Skeen. She graduated from high school in Galesburg, IL and graduated from the Great Lakes Bible Institute in Zion, IL in 1943. She married Rev. Otto W. Lemberg on August 2, 1943. Margaret was a licensed minister in the Assembly of God Church and worked closely with her husband in in all aspects of ministry. They served New Life Assembly of God in Janesville or 25 years until his death on November 23, 1980. She continued her ministry with New Life Assembly of God following his death where she oversaw the Senior Adult Ministries and served on the Missions Board for many years. She served as vice president of the Wisconsin Women's Ministry of the Assemblies of God. In addition to her love of her church, especially its mission work, Margaret was very devoted to her family and thoroughly enjoyed her grandchildren and great-grandchildren.
Margaret Lemberg is survived by her four sons, Gerald E. (Julie) Lemberg of Wesley Chapel, FL, Richard O. (Diane) Lemberg of Waupaca, WI, William R. Lemberg of Verona, WI, Bryan D. (Kim) Lemberg of Fort Wayne, IN, her former daughter-in-law, Sandra Lemberg of Madison, eight grandchildren, Kyle (Jilleen) Lemberg, Krista (Dan) Deurloo, Karli (Kyle) Ruud, Ryan (Jenny) Lemberg, Kelly (Chad) Capp, Nicole (Brandon) Hall, Brandon (Cassie) Lemberg, Brent (Lindsay) Lemberg, 10 great- grandchildren. In addition to her husband and parents, she is preceded in death by a great-grandson.
Visitation will be from 9:30 to 11 a.m. Saturday, November 24, 2012 at New Life Assembly of God, 2416 N. Wright Rd., Janesville. Funeral services will follow at 11 a.m. Saturday at New Life Assembly of God with Pastor Michael Jackson officiating. Burial will be in Milton Lawns Memorial Park. In lieu of other expressions of sympathy, memorials may be made in Mrs. Lemberg's name to New Life Assembly of God for Missions. The family is being assisted by Henke-Clarson Funeral Home.