Margaret M. Thimm
January 19, 1924 - December 25, 2012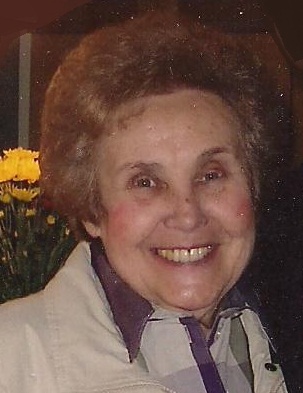 Margaret M. Thimm, 88, of Janesville, WI passed away Tuesday, December 25, 2012 at Huntington Place Memory Care. Margaret was born on January 19, 1924 in Essen, Germany, the daughter of August and Elsie Wronn. She grew in Germany where she attended school and married Alfred Thimm. They immigrated to the United States in 1951 and settled in Milwaukee, WI. Mr. Thimm preceded Margaret in death in 1981. She moved to Huntington Place from Wauwatosa, WI several years ago making her home there ever since.
Surviving Mrs. Thimm are one daughter, Ingrid (Daniel) Pernat of Milton, WI, two grandsons, Jason (April) Pernat and Michael Pernat, three great-grandchildren, Jaxson Pernat, Jacob Pernat and Lily Belle Pernat.
Funeral services will be at 2 p.m. Saturday, December 29, 2012 at Henke-Clarson Funeral Home, 1010 N. Wright Rd., Janesville with Rev. Lee Meissner officiating. Burial will be in Highland Memorial Park, New Berlin, WI. Visitation will be from 1:30 to 2 p.m. Saturday at Henke-Clarson Funeral Home. Memorials may be made to the Milton Food Pantry in memory of Margaret Thimm.