Margaret Ness
June 22, 1920 - July 19, 2013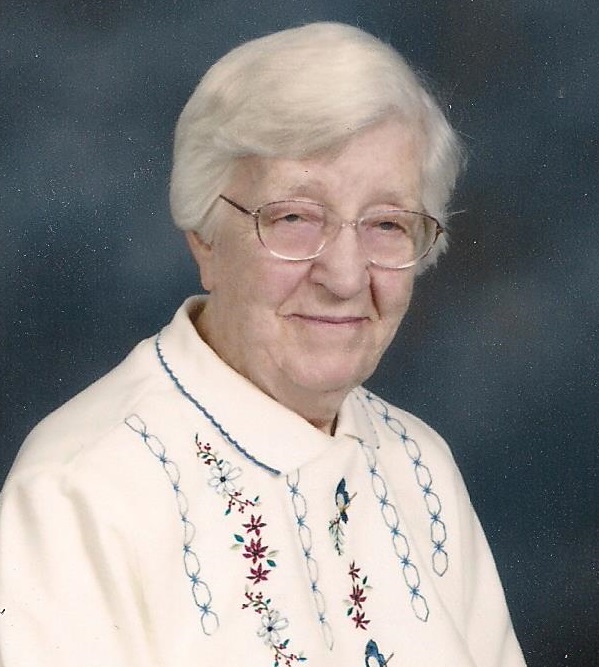 Margaret "Peg" Marie Ness, 93, of Janesville passed away at her home on Friday, July 19, 2013 in the presence of her loving family. She was born in Janesville on June 22, 1920, the daughter of Leo S. and Gladys Marie (Houghton) Francis. She graduated from Janesville High School in 1938. Peg married Osmond Francis Ness on June 10, 1939. She was employed for many years as a drapery maker starting with JC Penney's, later for Sig Olson Company and E.W. Rost Interiors before having her own drapery business. Peg was a long-time member of First Lutheran Church where she was active with the Monday Morning Quilters Group and the women's groups. She was a member of the Janesville Miniature Club, the National Association of Miniature Enthusiasts and the Beloit Miniature Club.
Peg Ness is survived by her children, Kenneth F. Ness (Susan) of Racine, WI, Gerald L. Ness of Poway, CA, Debra Case (Raymond) of Janesville, her sister, Beverly Liston of Janesville, grandchildren, Peter Ness, Mathew Ness, Amy Jendro (Mathew), Stacy Ness (Mathew Hall), Kelly Ness-Walker (Chris), Jennifer Case, 2 great-grandsons, Bryce and Brandon Walker, many nieces and nephews. She was preceded in death by her husband, Osmond Francis Ness in 1973, her son, Richard H. Ness, her parents, Leo and Gladys Francis, sister, Lois Buchholz and her brother, Lawrence Francis.
Funeral services will be at 11 a.m. Tuesday, July 23, 2013 at First Lutheran Church, 612 North Randall Avenue, Janesville. Burial will follow in Milton Lawns Memorial Park. Visitation will be from 5 to 7 p.m. Monday, July 22nd at Henke-Clarson Funeral Home, 1010 N. Wright Rd., Janesville. Memorials may be made to First Lutheran Church.