Maria Staffon
May 15, 1929 - November 26, 2010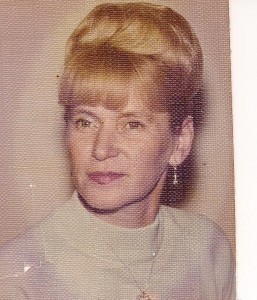 Maria Staffon, 81, of Janesville passed away at her home on Friday, November 26, 2010. Maria was born in Erd, Hungary on May 15, 1929, the daughter of Stefan and Katalin (Braun) Jurak. She married Erno David in May of 1945. He died in 1971. She married Harold Staffon on September 9, 1977. He died April 2, 1999. Mrs. Staffon had been a resident of Janesville since 1979. She was a member of the V.F.W. Auxiliary. Maria was known as a great cook and seamstress.
Surviving are her daughter, Betty (Rodney) Nelson of Janesville, 2 grandchildren, Shelly (Tim)Hundt and David Nelson both of Janesville, 6 great-grandchildren, Madeline, Brandon, Caleb, Ethan, Jacob, Annabelle, 2 sisters, Elizabeth of Phoenix, Arizona, Annus of Hungary, special friends Maria and Elmar Kaup and her best friend, her dog, Teddy. She was preceded in death by both of her husbands, her parents, 2 sisters, 2 brothers, and a grandson.
A private celebration of her life will be held at a later date. Entombment will be in Milton Lawns Memorial Park Mausoleum. In lieu of flowers, memorials may be made to the Rock County Humane Society.
"Maria will be greatly missed by her family"
Assisting the family is Henke-Clarson Funeral Home. www.henkeclarson.com.