Marian E. Wells
January 23, 1924 - June 19, 2013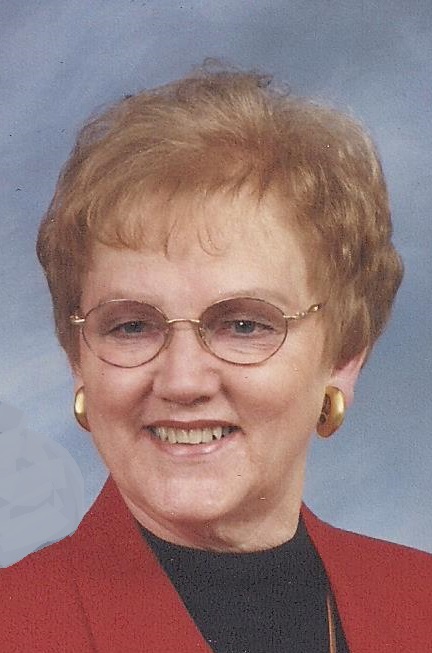 Marian E.(Rees) Wells, 89, of Janesville, WI passed away at her home on Wednesday, June 19, 2013. Marian was born January 23, 1924 in Port of Spain Trindad, the daughter of Orville W. and Ruby Ilah (Miller) Rees. She graduated from Martinsville, IN High School and was employed for a time as an accountant by GMAC. Marian married Forrest E. Wells on August 14, 1947. In 1952, she graduated from Ball State University with a bachelor's degree and in 1970 with a master's degree. She taught school in the Indianapolis, IN public schools and later at the Heritage Christian School. The Wells' moved to Kenosha, WI in 1968 where Marian was employed as a reading specialist and later as a school psychologist by the Kenosha Unified School District. When residing in Kenosha, Marian did post graduate work at U-W Milwaukee. In 1976, they moved to Shawano, WI where she worked as a school psychologist for CESA District # 3 and #8. Following retirement, the Wells' have resided in Shawano, Indianapolis, Sun Prairie, WI and moved to Janesville five years ago. Marian was long active in local churches where she resided and currently was a member of Cargill United Methodist Church in Janesville. She was also a long-time member and speaker of the Christian Women's Club International.
Surviving are her husband of over 65 years, Forrest E. Wells, three sons, Rev. Forrest R. Wells of
Janesville, Dr. Robert B. (Nancy) Wells of Zion, IL, Stephen G. Wells, of Janesville, two grandchildren, Eric Wells and Diana (Eric) Wells Novak, one brother, Orville (Wilma) Rees of Plainfield, IN, one sister, Mary Ferguson of Brownsburg, IN. In addition to her parents, she was preceded in death by one sister, Estel Searcy.
A memorial service will be held at 11 a.m. Monday, June 24, 2013 at Cargill United Methodist Church, 2000 Wesley Avenue, Janesville with her son, Rev. Forrest R. Wells and Rev. Fran Deaner officiating. Visitation will be from 10 to 11 a.m. Monday at the church. Private burial will be in the Southern Wisconsin Veterans Memorial Cemetery, Union Grove, WI. Memorials may be designated to Cargill United Methodist Church. The family is being assisted by Henke-Clarson Funeral Home.