Marian G. Kakuske Wiskie
September 13, 1918 - December 22, 2013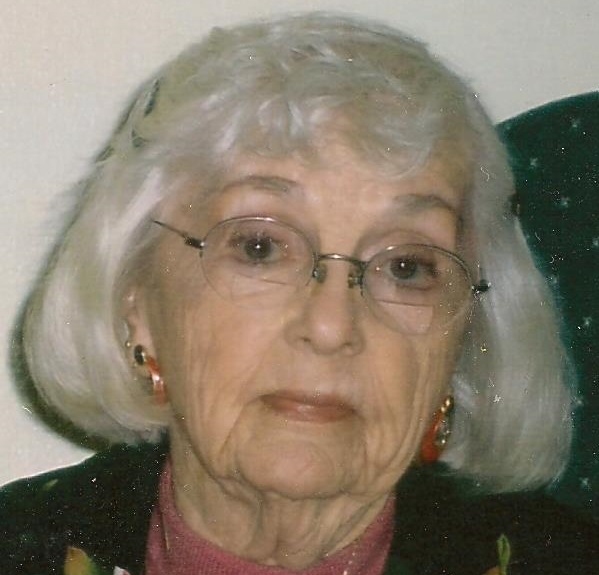 Marian G. Kakuske Wiskie, 95, a long-time Janesville resident passed away Sunday, December 22, 2013 at St. Mary's Janesville Hospital. She was born September 13, 1918 in Kenosha, WI the daughter of James and Mabel Gregory. Marian married Alvin Kakuske in 1937. He died in 1978. She married Francis Wiskie in 1981 and he died in 1987. Marian formerly worked at Fisher's Home Furnishings, Pregont Bakery and from 1951 until retiring in 1980 at Fairbanks Morse Company. She was a member of Trinity Episcopal Church, O.E.S. Chapter # 69, the Salvation Army Auxiliary, Fairbanks Morse Quarter Century Club and Blackhawk Homemakers. Marian enjoyed crocheting, traveling, swimming, dancing, singing and fishing with her family..
Surviving are two children, James (Rosalie) Kakuske and Jeannine Owen both of Janesville, three grandsons, Gregory (Kimberly) Kakuske, Matthew (Kimberly) Kakuske, Jon Owen, four great-grandchildren, Mitchell Kakuske, Nicholas Kakuske, Haylee Kakuske and Cale Owen. In addition to her husbands and parents, she was preceded in death by two brothers, Claude Richards and Earl Richards and one sister, Dorothy Porter.
Funeral services will be at 12 Noon Friday, December 27, 2013 at Henke-Clarson Funeral Home, 1010 N. Wright Rd., Janesville with burial to follow in Oak Hill Cemetery. Father John Splinter will officiate. Visitation will be from 11 a.m. until noon Friday at Henke-Clarson Funeral Home.