Marian I. "Tootie" Schenkl
January 23, 1920 - May 5, 2016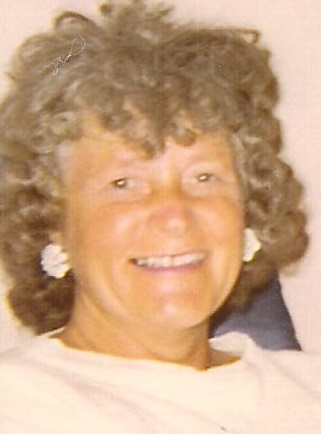 Marian I. "Tootie" Schenkl, 96 a life-long Janesville resident passed away May 5, 2016 with her daughter and nephew by her side at St. Mary's Hospital in Madison. Tootie was born in Janesville on January 23, 1920, the daughter of Fred and Grace (Bissell) Naatz. She married Frederick Schenkl on May 27, 1939. For the past few years, Tootie had resided with her daughter at Willard Haus where she was very active enjoying her time playing cards, bingo and visiting with the other residents. She loved socializing and sending cards to her friends and relatives wishing them the very best. Tootie loved baking for family and friends and won a baking contest at one time for her baking skills. She attended St. Patrick's Catholic Church.
Surviving are her daughter, Mary Brown with whom she resided, 2 grandsons, Steven (Lisa) Brown and Tony Brown, 3 great-grandsons, Colton, Lane and Harper, 1 sister, Jean Michael, 1 brother, Fritz Naatz, numerous nieces and nephews. She was preceded in death by her loving husband of 66 years, Fred Schenkl in 2005. She was also preceded in death by 2 sisters, Charlotte Westrick and Shirley Gray, 2 brothers, Robert Naatz and Ken Naatz.
A memorial service will be held at 11 a.m. Monday, May 23, 2016 at Henke-Clarson Funeral Home, 1010 N. Wright Rd., Janesville. Deacon John Houseman will officiate. Private burial will be in Oak Hill Cemetery.