Marian Kaufman Rickey
March 27, 1920 - August 4, 2013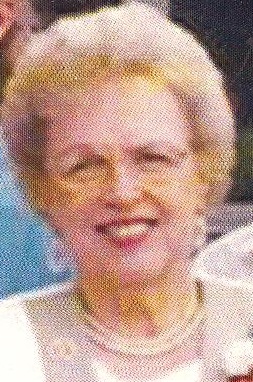 Marian Kaufman Rickey, 93, of Janesville passed away Sunday, August 4, 2013. She was born to Tillie and Norbert Zentz on March 27, 1920. She was a 1938 graduate of Janesville High School and had attended Fennimore Technical School. She was a former Parker Pen Company employee. She married Francis Dorsey on July 4, 1940. On July 26, 1949, she married Wilbur (Bud) Bennett, he died in Colorado on October 13, 1967. On October 7, 1968, she married Paul Kaufman. He died January 31, 1989 in Prairie Du Chien, WI. They owned and operated "The Little K Campground" near Lynxville, WI for many years. She married Bob Rickey on September 17, 2009. In 1990, she became associated with the "Tanglefoot D.J. Service." Marian was given a plaque for being an outstanding hostess for seniors at the Svithiod Club in Rockford, IL. She was an avid dancer. Marian was a charter member of Faith Lutheran Church, a member of Janesville Moose Auxiliary # 477 and a member of Eagle Auxiliary # 1502 in Prairie Du Chien. She was also a member of the Retired Volunteer Services and of the Senior Center of Janesville.
Surviving are her husband, Bob, children, Kenneth (Nancy) Bennett of Pewaukee, WI, Gary Bennett of Viroqua, WI, Diane (Danny) Reger of Prairie du Chien, WI, Barney (Kelly) Bennett of Marquette, IA, 7 grandchildren, several great-grandchildren and a brother, Norbert Donald Zentz of Janesville. She was preceded in death by her parents and 2 brothers, Roger and Robert Zentz.
Funeral services will be at Noon Wednesday, August 14, 2013 at Henke-Clarson Funeral Home, 1010 N. Wright Rd., Janesville with burial to follow in Oak Hill Cemetery. Visitation will be from 10:30 a.m. to Noon Wednesday at Henke-Clarson Funeral Home.