Marian L. Osmundson
March 12, 1928 - October 5, 2014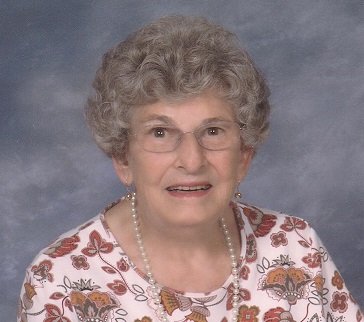 Marian L. Osmundson, 86, of Janesville, WI passed away on Sunday, October 5, 2014 at Huntington Place Memory Care. Marian was born on March 12, 1928 in Castana, Iowa, the daughter of Harry and Myrtle (Reeves) Brugge. She married Roy J. Osmundson on April 24, 1948 in Sturgeon Bay, WI. He died April 18, 2010. Marian was employed as a beautician and later by First National Bank (Chase Bank) in Janesville in the accounting department. She was a long-time active member of Faith Lutheran Church.
Marian is survived by her two children, James Osmundson of Mead, WA, Judy (Steve) Smith of Janesville, five grandchildren, Bryan (Dawn) Osmundson, Rebecca (Joseph) Scott, Thomas Osmundson, Jamie (Lori) Smith, Holly (Troy) Benson, eight great-grandchildren, Andrew Osmundson, Emma, Mara, Ian and Clara Scott, Tyler and Brianna Smith, Griffin Benson, two sisters, Darlene Mittenzwei and Patricia (Wayne) Robertson, one sister-in-law, Elizabeth Brugge. In addition to her husband and parents, she was preceded in death by her daughter -in-law, Doris Osmundson and three brothers, Wesley, Donald and Leland Brugge.
Funeral services will be at 11 a.m. Wednesday, October 15, 2014 at Faith Lutheran Church, 2116 Mineral Point Avenue, Janesville with Pastor David Andert officiating. Burial will follow in Oak Hill Cemetery. Visitation will be from 4 to 6 p.m. Tuesday, October 14th at Henke-Clarson Funeral Home, 1010 N. Wright Rd., Janesville.