Marie E. Murray
February 6, 1917 - January 8, 2013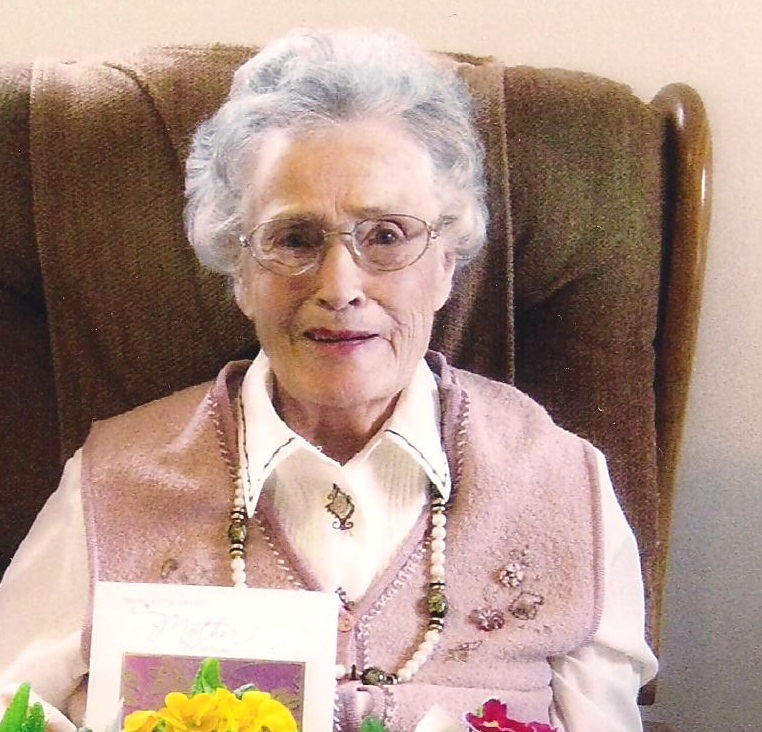 Marie E. Murray, 95, of Janesville passed away January 8, 2013 at Huntington Place where she had resided for the past 3 years. Marie was born in Iowa on February 6, 1917, the daughter of Ralph and Meta (Bennett) Hoyt. She grew up in Amberg, WI where she graduated from high school. She married Lyle Drew Daniels in 1940. They moved to Milwaukee where they operated the Red Star Lunch, a restaurant located near the Milwaukee city hall. Marie was also employed by the Milwaukee Public School System as a food service supervisor for 20 years prior to retiring Mr. Daniels died in 1976. Marie married William "Don" Murray in October 25, 1986 in Janesville. Following their marriage, Marie became a Janesville resident. Mr. Murray died February 24, 2007.
Surviving are 1 son, Lyle Daniels of Seeley Lake, MT, 1 grandson, Dean Michael Daniels of Fort Atkinson, 1 stepson, William (Grace) Murray of Janesville, 2 step-granddaughters, Karen Rethlefsen of Evansville, Candy Hagen of McKinney, TX several nieces and nephews. In addition to her two husbands and her parents, she is preceded in death by 1 son, John Daniels, 1 sister, Viola and 3 brothers, Michael, Arthur and Milton.
A memorial service will be held at 11 a. m. Wednesday, January 16, 2013 at Henke-Clarson Funeral Home, 1010 N. Wright Rd., Janesville with Rev. James Melvin officiating. Private burial will be in the Amberg Cemetery, Amberg, WI at a later date. Visitation will be from 10:30 to 11 a.m. Wednesday at Henke-Clarson Funeral Home.