Marie K. Quade
November 12, 1924 - April 9, 2015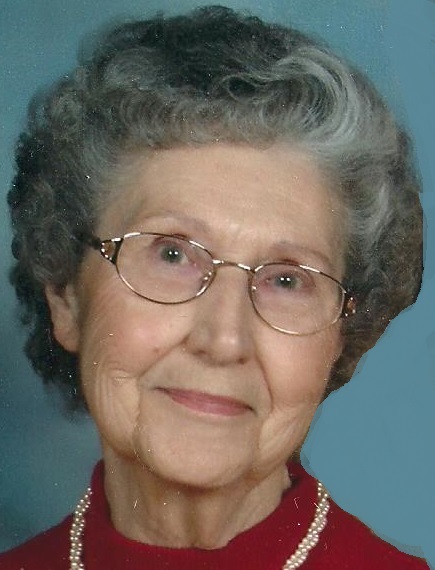 Marie K. (Polzin) Quade, 90, of Janesville passed away Thursday, April 9, 2015 at Agrace Center for Hospice and Palliative Care, Janesville, surrounded by her family. She was born November 12, 1924 in Janesville, the daughter of John M. and Magdalena A. (Birkle) Polzin. Marie was united in marriage to Glenn E. Quade on November 9, 1946 at St. Mary's Church, Janesville. Marie attended Janesville High School and was employed at Woolworths and Parker Pen prior to her marriage to Glenn. Marie and Glenn farmed side by side in Rock County where they raised their three daughters. Marie spent the last four years of her life at St. Elizabeth Nursing Home in Janesville where she was surrounded by many new friends and a loving, caring compassionate staff. Marie will be remembered at St. Elizabeth Home for her beautiful smile. Marie was a foods and nutrition leader for many years for the Consolidated 4-H Club. There she taught many children how to cook, bake and get their projects ready to show at the Rock County 4-H Fair. She was also active in St. Rose Circle at St. Joseph Catholic Church in Edgerton until their move to Janesville.
She is survived by her loving children: Glenda (William) Berger of Janesville, Connie (Randy) Roberts of Stoughton and Patty (Joe) Gilardi of Madison; grandchildren: Michelle (Rick) Hayden, Bryan (Gretchen) Berger and Becky (Jason) Punzel; six great-grandchildren: Meghan Walker, Brady and Sydney Berger, Jackson, Annabel and Chloe Punzel and one brother-in-law, Willard Quade; many nieces, nephews, other relatives and friends. She was preceded in death by her husband Glenn in 2009, parents, a brother Joseph, a sister Dorothy, brother-in-law Harold Hutchinson and sister-in-law Geneiva Quade.
A visitation will be held Wednesday, April 15, 2015 at 10:00 a.m. followed by a Mass of Christian Burial at 11:00 a.m. at St. Patrick's Catholic Church, 315 Cherry St. Janesville with Father James Kuhn officiating. Interment will follow in Mt. Olivet Cemetery, Janesville. In lieu of flowers, memorials may be made to St. Elizabeth Nursing Home or St. Patrick's Church.
The family would like to thank the Sisters and Staff at St. Elizabeth Nursing Home for their wonderful and loving care given to Marie the last four years and to Agrace Hospice Care.
The family is being assisted by Henke-Clarson Funeral Home.