Marilyn Leah Kersten
February 11, 1938 - March 4, 2015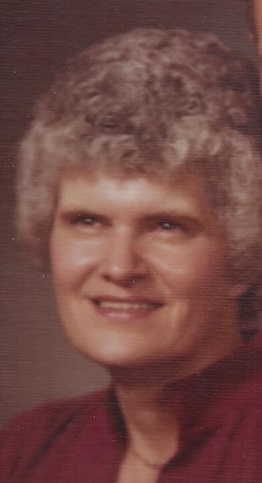 Marilyn Leah Kersten, 77, of Janesville died March 4, 2015 at Rock Haven Nursing Home. She was born in Janesville on February 11, 1938, the daughter of Burton and Salomie (Biederman) Cutts. She graduated from Janesville High School and married Carl Simmons in 1958. She later married Claire M. Kersten on September 1, 1979 and he preceded her in death on April 29, 2009. Marilyn was employed as a C.N.A. in the orthopedic department at Mercy Hospital for over 30 years. She was a member of St. Mary's Catholic Church, the Mercy Volunteers Association and the Quilters Guild. In addition to her love of quilting, Marilyn enjoyed bowling and traveling with Claire.
Survivors include her children, Bev (Dan) Zahn, Ron (Susan) Simmons, Bill Kersten, Carla Helser, Mike (Becki) Kersten, Joe Klingaman, her grandchildren, Aaron Klingaman, Jayce Rutherford, Josh and Cheyann Simmons, Sandra (John) McClullin, Josh Zahn, Robbie Zahn, and great-grandchildren, Cassidy, Dakota, James and Connor. In addition to her beloved husband, Claire and her parents, she was preceded in death by her brother and several brothers-in-law.
"Marilyn's family wishes to express their sincere appreciation to the staff of Rock Haven for the wonderful care they gave to her and her family."
Funeral services for Marilyn Kersten will be at 2 p.m. Saturday, March 7, 2015 at Henke-Clarson Funeral Home with Father Stephen Umhoefer officiating. Burial will be in Bethel Cemetery, Center Township. Visitation will be from 12:30 to 2 p.m. Saturday at Henke-Clarson Funeral Home.