Marion A. Carle
November 10, 1922 - May 24, 2017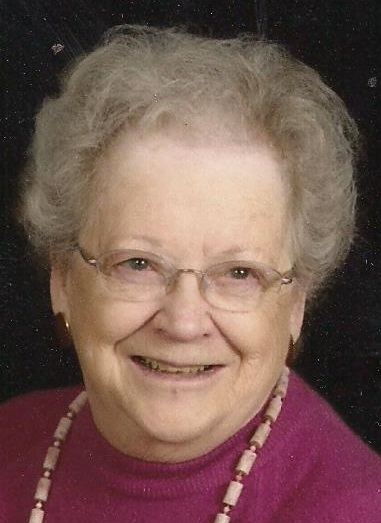 Marion A. Carle, 94, a life-long resident of Janesville died Wednesday, May 24, 2017 at Cedar Crest Assisted Living. Marion was born in Janesville on November 10, 1922, the daughter of Carl Oscar Hammarlund and Nettie (Stenlund) Hammarlund. She graduated from Janesville High School in 1940. Marion married Harry P. Carle on June 26, 1943. Marion was proud of her life-long membership at First Lutheran Church where she was extremely active by serving the church for many years as chairperson of the funeral lunch committee, chairperson of the church rummage sales and numerous bazaars and was on the committee to select the new organ for the church. She was also active with the Janesville Literacy Council.
Marion Carle is survived by six children, Lois (Michael) Davenport, Patricia Wellhoefer, Jean (William Dyer) Jacobson, Harry (Kathy) Carle, Barbara Carle and Thomas (Amy) Carle, 10 grandchildren, four great-grandchildren, two step-great-grandchildren, nieces and nephews. She was preceded in death by her husband of 60 years, Harry P. Carle on November 11, 2003. Her parents, her sisters and brothers-in-law Gretchen and Norman Albert, Dorothy and Elmer Schwichtenberg, her brother, Carl Owen Hammarlund, two sons-in-law Neil Wellhoefer and Dennis Jacobson also predeceased her.
Visitation will be from 10 to 11 a.m. Tuesday, May 30, 2017 at First Lutheran Church, 612 North Randall Avenue, Janesville with funeral services to follow at 11 a.m. Tuesday at the church. Rev. James Melvin will officiate. Burial will be in Oak Hill Cemetery. In lieu of flowers, memorials may be made to the First Lutheran Foundation or First Lutheran's Meet The Needs Fund. The Carle family is being assisted by Henke-Clarson Funeral Home. (608-741-1713).