Marjorie B. Bauer
July 7, 1916 - March 31, 2018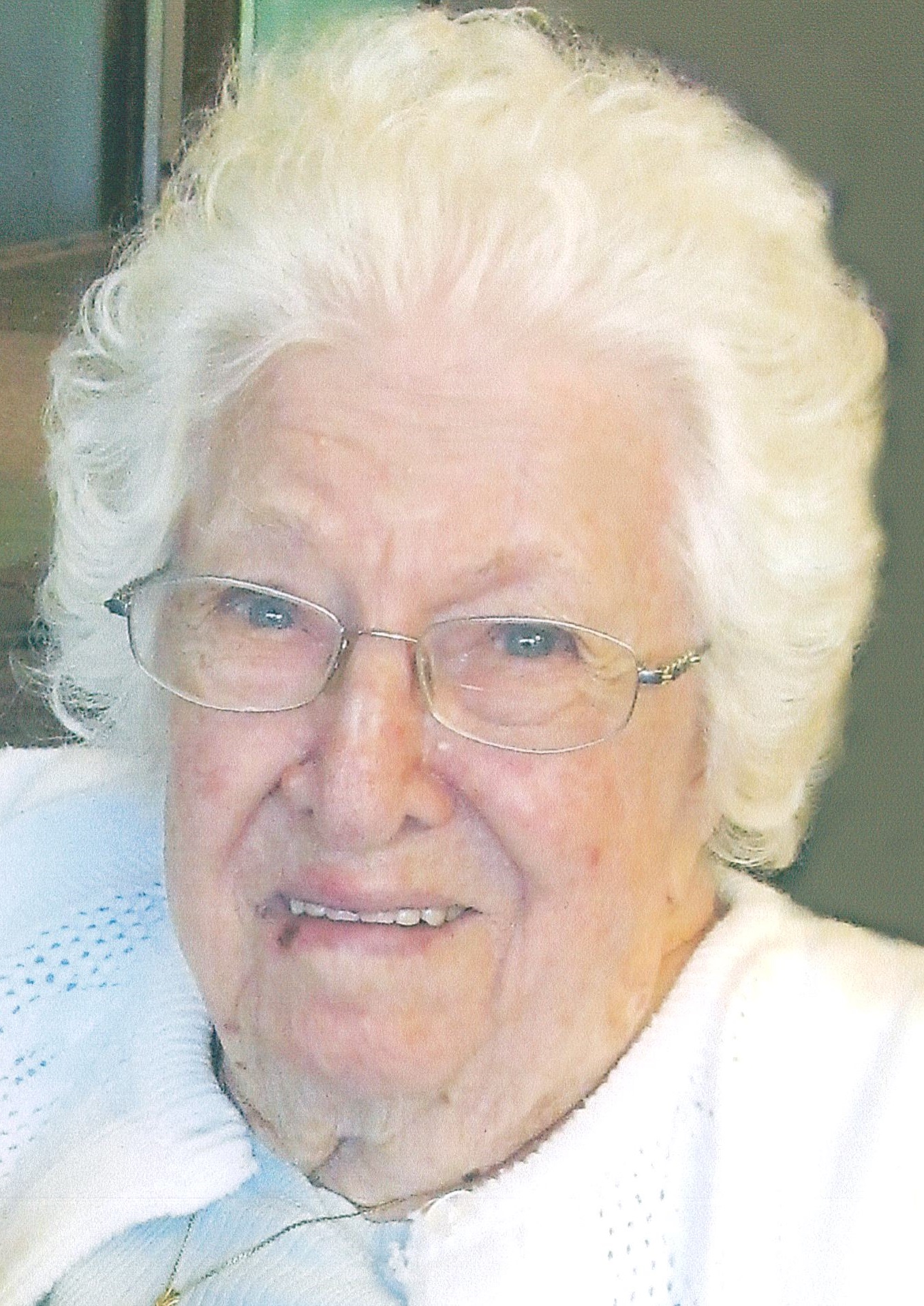 Marjorie Bernice Bauer returned to the "Good Lord" on Holy Saturday, March 31, 2018, after a brief illness. Marge was born to Herman and Anna Louise (Guse) Siebel on July 7, 1916 in Plymouth Township, Rock County, WI. She was a lifelong resident of Janesville until she moved to the Heritage House in Portage in 2013 to be closer to her son and daughter-in-law.
Marge married Everett Skindingrund in 1934. She lost him in a car accident just before the birth of their son, Richard Wayne, in 1940. She married Sigmund Gyr in 1942 and together they ran Sig's tavern serving meals and making friends. Marge was widowed again in 1954. She married Cecil C. Bauer in 1956 and they shared 60 years together until his death in 2016.
Like her favorite flower, the daisy, Marge kept a sunny outlook despite the sorrows and hardships of life. She relished the simple things and she possessed a grateful spirit. She loved people and seemed to be able to talk to anyone, sharing her wit and the twinkle in her eye. Marge enjoyed playing cards, a game of bingo, SkipBo, dice or the shake of the day. In the last few months she relearned Canasta and spent hours playing and visiting with her lady-friends at Heritage House. She liked reading and music and in her day was out on the dance floor for a polka or swing. Marge loved cooking and studying her stack of cookbooks. More than anything she treasured being at the cottage in Eagle River where she and Cec spent their summers fishing and rummaging until she was 96!
Marge was preceded in death by a newborn daughter in 1937, her parents, husbands and grandson Randal Guy Gyr. She is survived by her son and daughter-in-law, Richard and Sheila Gyr of Pardeeville; her grandson, Erik Gyr, of Madison; "grandson" Eric Knudtson of Madison,WI nieces, nephews and cousins and many friends made even in old age.
Services will be held on Thursday, April 5, 2018 at Henke-Clarson Funeral Home, 1010 N. Wright Road, Janesville. Visitation begins at 10:30 a.m. and a prayer service will commence at Noon led by her grandson, Erik Gyr. Burial will follow at Milton Lawns. Family and friends are invited to a luncheon following.
We thought we'd have her forever – she was only 101! All we can say is "thank you" for the times we've shared – which today seem all too brief.