Mark Allen Lee
November 18, 1953 - January 18, 2016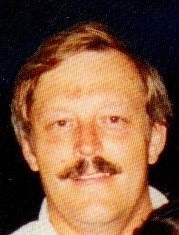 Janesville, WI- Mark Allen Lee, 62, passed away at home on Monday, January 18th, after a short but brave battle with cancer. Mark was born November 18th, 1953, the only son to Ralph & Pauline Lee. After graduating from Whitewater High School, he married the love of his life, Jeanne (Reilly) & they moved to Germany where Mark was stationed while serving in the US army. After returning home to Janesville, Mark completed his associate's degree in Mechanical Design from Blackhawk Technical College. He worked for Beloit Corp for 15 years & later for Van Marter & Associates. Besides being with his family, Mark loved to coach kids. He coached several basketball & softball teams over the years for the Boys & Girls Club, YMCA, & other clubs. He also enjoyed fishing & treasure hunting at auctions.
Mark is survived by his wife of 42 years, Jeanne & only child Jenna (Dan); 5 sisters: Pat (Don) Taylor of FL, Barbara (Mike) Lewis of CA, Penny (Robert) Taylor of CO, Michelle Lee & Cory Lee of AZ; 5 sister-in-laws & 1 brother-in-law: Kathi Sargent, Linda Mullins, Karen Reilly (Mike Johnson), Nancy (Greg) Nelson, Connie (Tom) Jess, & Jim (Deb) Reilly; his mother-in-law Marie Reilly; & several nieces and nephews who loved their "Uncle Sweatband" dearly. He was preceded in death by his parents.
Per Mark's final wishes, he will be cremated; with HENKE-CLARSON FUNERAL HOME assisting the family. A Private Memorial gathering will be held later this year. In memory of Mark, the family would like you to spend an afternoon doing something he loved: take a child to a ball game or teach them how to shoot the perfect layup.