Mark J. Allen
August 14, 1954 - August 2, 2014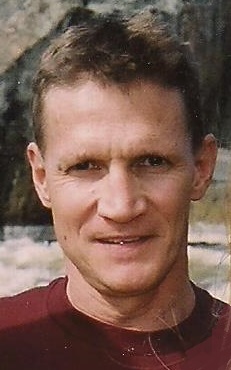 Mark J. Allen, 59, of Janesville, WI passed away on Saturday August 2, 2014 at his home. He was born in Beloit, WI on August 14, 1954, the son of Roger Allen Sr. and Joyce (Bakke) Allen.
He graduated from Beloit Turner High School and attended Milwaukee Area Technical College studying photography. Mark was formerly employed by Beloit Corporation and more recently by NASCO in Fort Atkinson where he was a photographer. Mark was a long-time member of the Janesville Athletic Club where he especially enjoyed playing racquetball with his friends. He enjoyed photography and especially loved spending time with his grandchildren.
Surviving are two daughters, Rosalyn Hewlett and Rachael (Chad) Allen, seven grandchildren, Darren, Isaac, Javin, Jasmin, Jada, Tyson and Ava, his parents, Roger Sr. and Joyce Allen, two brothers, Victor and Roger Jr., two sisters, Cheryl Freitag and Julie Terrones, several nieces and nephews.
Graveside funeral services will be at 1:00 p.m. Saturday, August 9, 2014 at Oak Hill Cemetery, Janesville. Marissa Soto will officiate. Visitation will be Saturday from 11 a.m. until 12:30 p.m. at Henke-Clarson Funeral Home, 1010 N. Wright Rd., Janesville.