Marlin Glenn Stalsberg
November 1, 1941 - July 16, 2014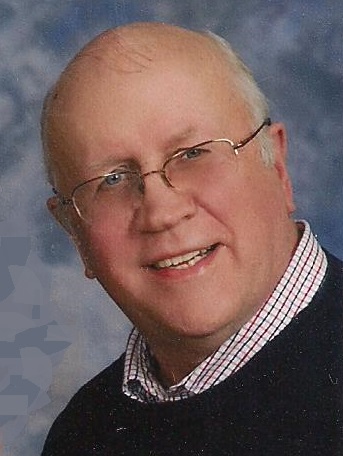 Janesville, WI – Marlin Glenn Stalsberg, age 72, died on Wednesday, July 16, 2014 at home. He was born in Viroqua, WI on November 1, 1941 the son of Willard and Margaret (Cox) Stalsberg. He graduated from Viroqua High School in 1959 and received a two year teaching degree from Vernon County Teachers College. After teaching several years in the Beloit Turner and Janesville School Districts he returned to the University of Wisconsin – Whitewater to complete his Bachelors and Masters Degrees in Elementary Education and Administration. He spent over 30 years teaching in the Janesville and Beloit School Districts.
Marlin was a gifted musician who played the clarinet and also taught himself to play the guitar, ukulele and banjo. He also had a beautiful singing voice. He shared his love of music with his eight grandchildren.
After retirement he enjoyed volunteering at the Department of Motor Vehicles for over ten years, taking pictures and processing drivers licenses. He also spent time volunteering at the Salvation Army with his wife, Beverly. He took great pride and enjoyment in his beautiful gardens.
Marlin married Beverly Brereton on July 29, 1972 at Saint Patrick's Catholic Church in Whitewater, WI. He is survived by his wife of 42 years and his five children; Melanie (Troy) Long of Chassell, MI, Jonette (David) Holterman of Milton, WI, Anne Stalsberg and Matthew (Allyson) Stalsberg of Janesville, Rebecca (Matthew) Dressler of Lancaster, WI; eight beloved grandchildren, Sophia, Elijah and Isaac Long, Samantha, McKenna and Evan Holterman, Ariyana and Sawyer Stalsberg. He is also survived by three siblings: Arvid (Geraldine) Stalsberg, Peggy Crume and Kevin (Jayne) Stalsberg, many beloved nieces and nephews as well as eight special grand dogs. He was preceded in death by his mother and father, Margaret and Willard Stalsberg, his brother-in-law, Jody Crume as well as numerous aunts and uncles.
"Marlin was the glue that held our family together and he will be sadly missed"
Funeral services will be at 11 a.m. Tuesday, July 22, 2014 at Henke-Clarson Funeral Home, 1010 N. Wright Rd., Janesville. Monsignor Donn Heiar will officiate. Burial will be in Milton Lawns Memorial Park. Visitation will be from 4 to 6 p.m. Monday, July 21st at Henke-Clarson Funeral Home.