Mary Anne E. Kolberg
September 29, 1936 - February 13, 2018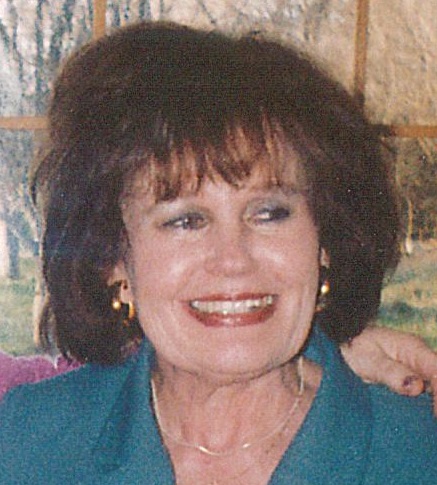 Mary Anne E. Kolberg, age 81, of Janesville, WI, formerly of Edinburg, TX passed away on February 13, 2018 at Mercy Hospital & Trauma Center in Janesville. She was born on September 29, 1936 in Milwaukee, WI, the daughter of William and Anna (Lentzen) Tiedemann. She graduated from Pius XI High School. Mary Anne was a retired realtor and property manager. She married Lester Kolberg in 1975 and he preceded her in death in 2002. Following his death she moved to Janesville. For the past six years, she has resided at Rock Haven Nursing Home. Mary Anne attended New Life Assembly of God.
Surviving are five children, Michael T. Breitbach, Gregory J. (Renee) Breitbach, Kathryn Breitbach, Susan B. (James) Fenn, Julie A. (Larry) Gibes, 11 grandchildren, Thomas, Caroline (Zachary), Benjamin, Elana, Joshua, Daniel, Sarah, Joseph, Martin, Matthew and Jacob, one great-grandchild, Annabelle, two sisters, Rose Jarantowski and Barbara Hess as well as several beloved nieces and nephews. In addition to her husband and parents, she was preceded in death by her daughter-in-law, Virginia (Weber) Breitbach.
Funeral services will be held at New Life Assembly of God, 2416 North Wright Road, Janesville at 6 p.m. Friday, February 23, 2018 with Rev. Jason Karampatos officiating. Visitation will be held on Friday from 4 to 6 p.m. at the church. Another service will be held on Saturday, February 24, 2018 at Wisconsin Memorial Park Chapel of the Flowers, Brookfield, WI at 1 p.m. with Rev. Michael Jackson officiating with burial to follow in Wisconsin Memorial Park. A visitation will be in the chapel there from noon to 1 p.m. Saturday. In lieu of flowers, memorials may be made to ECHO for their Holiday Meal Fund. The family is being assisted by Henke-Clarson Funeral Home.