Mary E. Neuenschwander
November 9, 1929 - November 19, 2012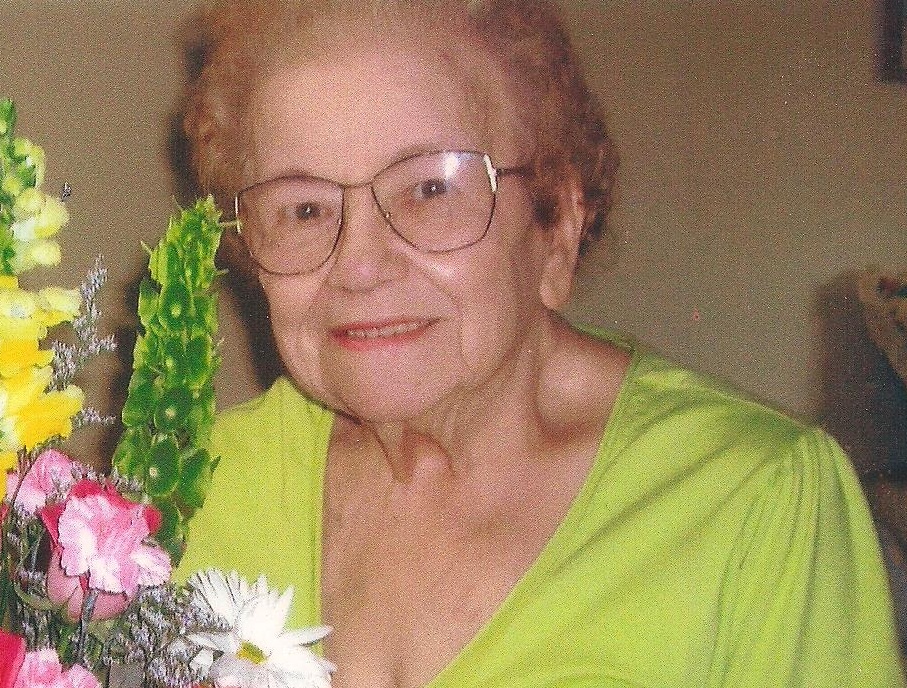 Mary E. Neuenschwander, 83, of Monroe, WI passed away Saturday, November 10, 2012 at Pleasant View Nursing Home in Monroe following a short illness. She was born in Amarillo, TX on November 9, 1929, the daughter of Archie and Lilie Mae (Barnes) Reed. She married Stanley Richter and later married Arnold Neuenschwander. They both preceded her in death. Mary farmed near Livingston, WI until 1970 when she moved to Monroe. Over the years, she worked as a waitress at the Taylor Café in Platteville and at Idle Hour Mansion in Monroe and prior to retiring was employed for many years by Advance Transformer in Monroe.
Surviving are four children, Patricia Curran of Darlington, Burdette Richter of Janesville, Phyllis (John) Niffenegger of Buffalo, WY, June (Mike) Burbach of Mineral Point, two step-daughters, Janice and Judy,11 grandchildren, Tom Crist, Amy Crist, Mike Crist, Jeff Crist, Amanda Copeland, Katrina Richter, Sherry Jones, Dennis Winters, Paula Winters, Joe Burbach, Tony Burbach, numerous great-grandchildren, step-grandchildren and step great-grandchildren. In addition to her two husbands and her parents, she was preceded in death by a daughter, Laronda Winters and two step-children, Robert and Joanne.
Per Mary's request, there will be no visitation or services. Cremation rites will be accorded. The family is being assisted by Henke-Clarson Funeral Home, Janesville.