Mary Louise Gilbertson
December 3, 1923 - October 20, 2015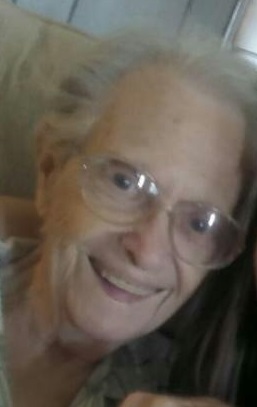 Mary Louise Gilbertson, 91, a life-long Janesville area resident died at her home on Tuesday, October 20, 2015 surrounded by her family. She was born in Janesville on December 3, 1923, the daughter of Diedrich and Ethel Winter Behling. She married Gerald T. Gilbertson on February 1, 1941. Mary enjoyed being a homemaker and a "Mom". She was a member of First Lutheran Church. She loved to read and crochet. Above all else, being with her family was most important to Mary.
Surviving are her children, Joyce Johnson, Karen (William) Schoeberle, Mary Ann (William) Wallace, Mike (Kris) Mulligan, Kathy (Todd) Mulrooney, her grandchildren, Linda (Al) Kilcoyne, Lori (Gary Havens) Johnson, Lisa (Terry Zentner) Paulson, Todd Schoeberle, Tammy (Doug) Krueger, Sue (Don) Wallin, Sara (Jim) Angus, Scott (Jessie) Wallace, 19 great-grandchildren and three great-great-grandchildren. Mary was preceded in death by her husband, Gerald Gilbertson on October 16, 1993. Her parents, a grandson, Billy Mulligan, a great grandson, Michael Kilcoyne, two brothers, Harold and Robert Behling and two sisters, Helen Kennedy and Dorothy Behling who died in infancy also preceded her in death.
Funeral services will be at 11 a.m. Monday October 26, 2015 at Henke-Clarson Funeral Home. Rev. James Melvin will officiate. Burial will be in Oak Hill Cemetery. Visitation will be Sunday, Oct. 25th from 2 to 4 p.m. at Henke-Clarson Funeral Home.
Special thanks to Lynda and the other staff of Agrace Hospice for their compassionate and supportive care.