Mary M. Lawrenz
March 4, 1920 - June 20, 2014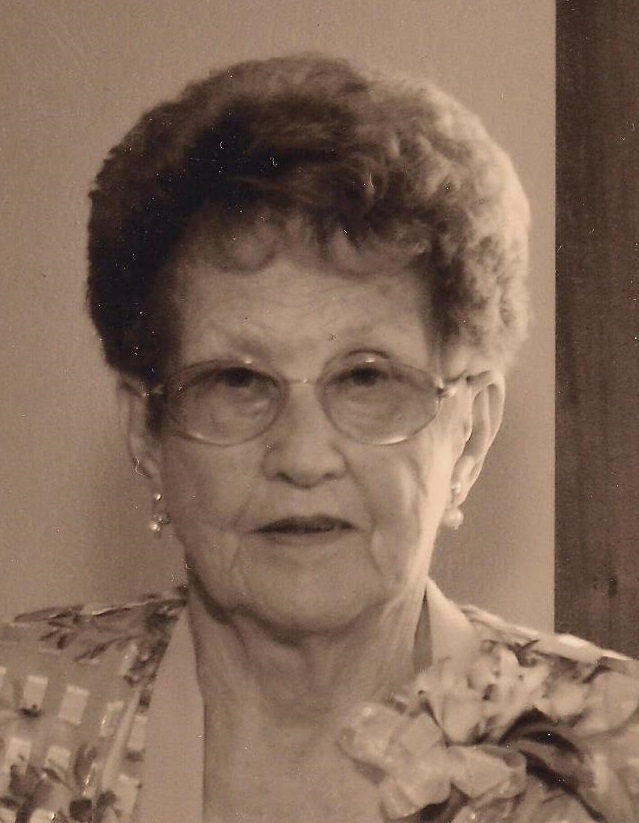 Janesville:
Mary M. Lawrenz went home to be with our Lord and Savior and her husband Elmer on June 20th, 2014 at age 94. She was born March 4, 1920 in Magnolia Township to Minnie (Edwards) and Thomas M. Harper. After the deaths of her mother (when she was 8), twin sister Charlotte (age 9) and brother William (age 11) she was sent to live with family friends in California. She graduated from Puente High School in California, returned to Wisconsin where she attended Monroe Normal School and taught for a few years at Bog School. On May 24th, 1941, she married Elmer C. Lawrenz and they farmed in Rock County until retirement. After 51 years of marriage, Elmer passed away on December 1,1992. Mary also worked as a paraprofessional in the Janesville School District retiring after 21 years. She enjoyed reading, traveling, playing cards and watching the Milwaukee Brewers. She loved spending time with family and friends. Mary was a long-time faithful member of Zion Lutheran Church.
Mary is survived by her son, Kendall Lawrenz (Rita), their sons, Ryan (Stacie Soellner), his son Nicholas Carl and Justin (Lisa) and their daughter Sadie Rose; her daughter, Candace (David) Thompson, their daughters, Shannon (Bryan) Gilbertson, Kelly (Matthew) Jacobson and their children, Avery Reese and Alexander David, Amber (Clint) Spade and their children, Emma Addison, Isabel Harper and Alivia Ryan. She is also survived by foreign exchange daughters, Ehusson (Sunny) Chequer (Brazil) and Odette Gybels Geelen (Begium) with whom the family has stayed in contact for more than 40 years. Also cousin and best friend, Linda McQuillen and special family friends, Judy and Gene LeMoine and goddaughter, Tammy (LeMoine) Whiteaker and families, sister-in-law Avis Lawrenz and many cousins, nieces and nephews. In addition to her husband she was preceded in death by her parents, sister Charlotte, brothers William and Merritte and brothers-in-laws and sisters-in-law.
In lieu of flowers, memorials may be made to the Sunday School or Altar Guild at Zion Evangelical Lutheran Church, Town of Center or Mercy Hospice.
The family wishes to thank the staff at Mercy Hospital and Trauma Center and Mercy Hospice, Pastor David Leiske and Judy LeMoine for your loving care of Mom this past week and the many others who helped the family at this time.
Funeral services will be at 11 a.m. Wednesday, June 25, 2014 at Zion Lutheran Church with Pastor James L. Hendrikson officiating. Burial will be in Bethel Cemetery. Visitation will be from 4 to 6 p.m. Tuesday, June 24th at Henke-Clarson Funeral Home, 1010 N. Wright Rd., Janesville.