Maxine R. Schultz
April 2, 1917 - May 31, 2012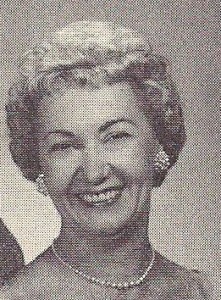 Maxine R. Schultz, 95, of Janesville died Thursday, May 31, 2012 at St. Mary's Hospital in Madison. Maxine was born in Janesville on April 2, 1917, the daughter of
James P. and Sophia Louise (Schumacher) Fitch. She graduated from Janesville High School. Maxine married Walter W. "Wally" Schultz on December 24, 1938. Mr. & Mrs. Schultz were well known dance instructors teaching both square dancing and round dancing around the World. She was a long-time member of St. Peter's Lutheran Church.
Maxine is survived by her son, Kent Schultz of Janesville. She was preceded in death by her husband, Wally, on October 10, 1997. She was also preceded in death by her daughter, Sally Johnson and her brother, James Fitch.
Funeral services will be at Noon Saturday, June 2, 2012 at St. Peter's Lutheran Church, 1422 Center Avenue, Janesville. Pastor David Andert will officiate. Burial will be in Oak Hill Cemetery. Visitation will be from 11 a.m. to Noon Saturday at the Church. The family is being assisted by Henke-Clarson Funeral Home. www.henkeclarson.com.