Michael James Duerr
September 2, 1957 - April 1, 2012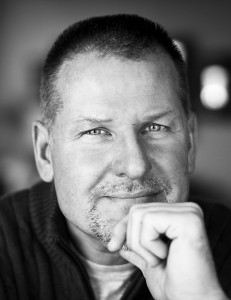 Michael James Duerr, 54, of Janesville, WI passed away peacefully, surrounded by his family, on Sunday, April 1, 2012 at U-W Hospital, Madison. Michael was born in Milwaukee, WI on September 2, 1957. He was formerly employed by two Milwaukee breweries. He joined the Janesville Police Department in 1984. In 1992, he was promoted to school liaison officer and in 1995 to the rank of Detective. He was given the Police Officer of the Year Award in 1994 and received the Exemplary Service Citation in 2006. Michael was a member and former president of the Janesville Professional Police Association. He was also a member of Wisconsin Homicide Investigation Association. On April 19, 2008, Michael married Margaret M. Chekouras. He was a member of St. Matthew's Evangelical Lutheran Church.
Michael loved the game of golf. Every chance he got, he was outside perfecting his swing. He enjoyed being a member of Glen Erin Golf Club. He also had a passion for hunting. He looked forward to weekends up north at the cabin. Above all, Michael loved his family. He was a loving husband and extremely proud father. His family was everything to him.
Surviving are his wife, Margaret, two children, Adam (Ali) Duerr of Denver, CO, Marisa Duerr of Milwaukee, his mother, Margaret Ruth Duerr of Milwaukee, his siblings, Heidi Muma, Brian (Debbie) Duerr, Randy Duerr, Tim Duerr, Trudy (Gary) Szalewski, numerous other relatives and many friends. Michael was preceded in death by his father, James, and brother-in-law, Gary Muma.
Funeral services will be at 1 p.m. Thursday, April 5, 2012 at the Joseph A. Craig High School Auditorium. Pastor Mark Lindner will officiate. Burial will follow at Oak Hill Cemetery. Visitation will be from 2 to 7 p.m. Wednesday, April 4th at Henke-Clarson Funeral Home. In lieu of other expressions of sympathy, memorials may be made to the Special Olympics of Wisconsin. www.henkeclarson.com.