Mildred A. Extrom Foote
January 10, 1914 - March 5, 2014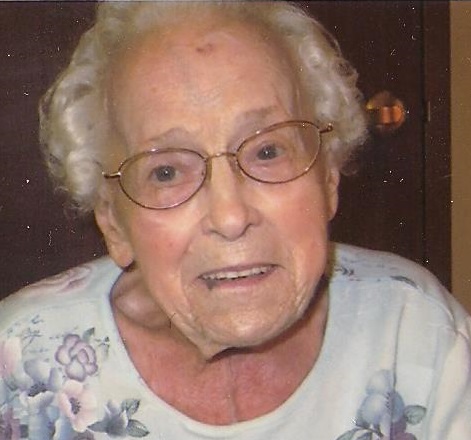 Mildred A Extrom Foote, 100, of Janesville passed away Wednesday, March 5, 2014 at Cedar Crest where she had made her home since 2001. Mildred was born on January 10, 1914 in Shopiere, WI, the daughter of Charles and Alma (Anderson) Extrom. She married George Foote on March 28,1934. He passed away on December 20, 1963. Mildred was employed as the head housekeeper at the Holiday Inn in Janesville for many years. She was a long-time member of Shopiere Methodist Church.
Surviving are two daughters, Marlene (Fay) Holcomb of Clinton, WI, Nancy (Bob) Hodge of Janesville, 11 grandchildren, 16 great-grandchildren and 2 great-great grandchildren. She was preceded in death by 4 brothers, twin brother, Mike Extrom, Jim Extrom, Sylvester Extrom, Alex Clark, 2 sisters, Alice Rockwell, Ethel Bacon, her husband, parents, stepfather and great grandson.
Funeral services will be at 1:30 p.m. Monday, March 24, 2014 at Cedar Crest Chapel with Rev. Mary Bielke, Cedar Crest Chaplain officiating. Burial will be in Milton Lawns Memorial Park. Visitation will be from 12:30 to 1:30 p.m. Monday, March 24th at Cedar Crest Chapel. Memorials may be made to the Cedar Crest Van Fund. The family is being assisted by Henke-Clarson Funeral Home.