Milton W. Schoon
February 25, 1922 - January 18, 2015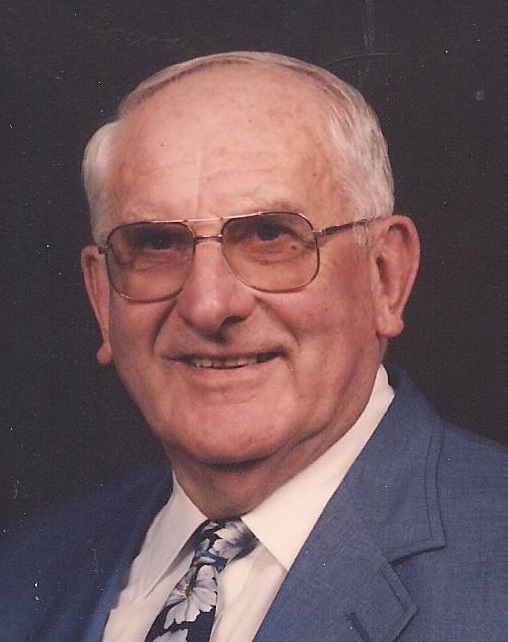 Milton W. Schoon, 92, of Janesville, WI died Sunday, January 18, 2015 at his home. He was born in Gary, IN on February 25, 1922, the son of Abraham and Minnie (Wolthius) Schoon. He graduated from Calumet High School in Gary and from Valparaiso University where he was a star basketball player and was named to each school's Sports Hall of Fame. Milt married Marjorie Ormes on June 1, 1947. He played basketball in the National Basketball Association for 5 years playing for teams in Detroit, Sheboygan and Denver. In 1951 he held the scoring record scoring 64 points in an N B A game. After retiring from basketball, Milt went to work for International Harvester and was employed as a store manager. After retiring from International Harvester, he worked for Fagan Automotive for a number of years. He was an active member of Cargill United Methodist Church where he served on the board of trustees, ushered and helped with Meals On Wheels. He was past president of the Little League in Perry, IA and served on the board of directors of the Janesville Little League. He also served as an adviser to the FFA.
Milt is survived by two sons, Michael E. (Vickie) Schoon of Edgerton, Mark J. Schoon of Black Earth, WI, four grandchildren, Kimberly (Adam) Patterson, Heather Schoon, Deanna Schoon, Devin (Erica) Lannon, three great-grandchildren, McKenzie and Lexi Patterson and Mac Lannon, nieces and nephews. He was preceded in death by his beloved wife, Marjorie on December 8, 2013. He was also preceded in death by his parents, three sisters, Jessie, Henrietta and Margaret and three brothers, John, Jaik and Peter.
Funeral services are at 11:30 a.m. Friday, January 23, 2015 at Cargill United Methodist Church, 2000 Wesley Avenue, Janesville. Pastor Krysta Deede will officiate. Visitation will be from 10 a.m. until 11:30 a.m. Friday at Cargill United Methodist Church. Burial will be in Oak Hill Cemetery. The Schoon family is being assisted by Henke-Clarson Funeral Home.