Neva Keller Kelm Hockerman
November 11, 1920 - Ocktober 25, 2014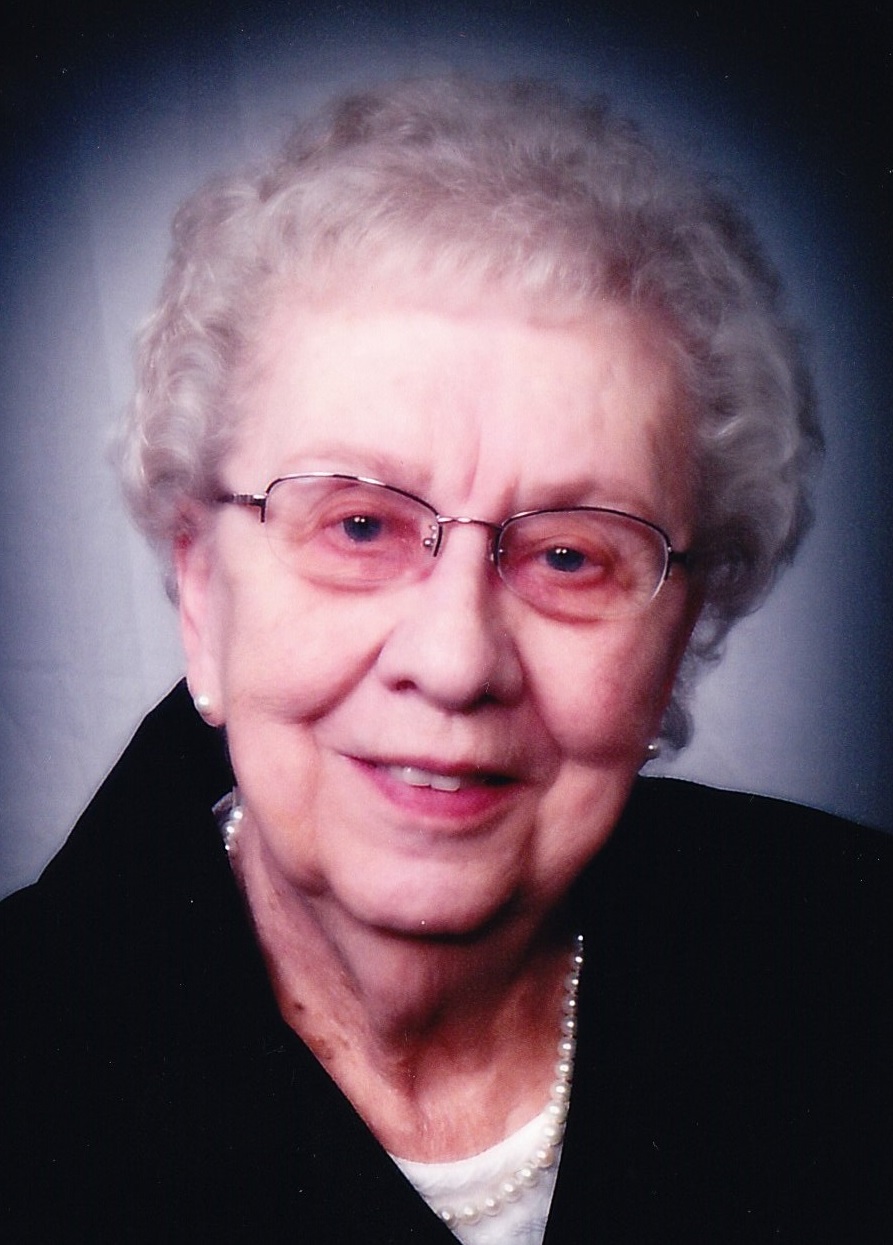 Neva Keller Kelm Hockerman, age 93, of Omaha, NE, a long-time Janesville resident went to be with her Jesus on October 25, 2014 at Lakeside Hospital, Omaha, NE. She was born in Saline County, Western, Nebraska on November 11, 1920 to Arthur and Pearl (Reynolds) Keller. She moved to Janesville WI with her family in 1932 and graduated from Janesville High School in 1940. At age 17, she asked Jesus to come into her heart and be her Lord and Savior. After graduating from high school, she worked for Parker Pen Company and the Oldsmobile Plant during World War II before marrying Roger Kelm in June of 1941. Together they dedicated their lives to the Lord and had four children: Marilyn, Joyce, John, and David. In December of 1962, Roger was killed in a car accident. In the years that followed, Neva raised her four children and was very active in her church serving as a Sunday School teacher and Deaconess. She married Harvey Hockerman in July of 1982. After celebrating 25 years of marriage, Harvey went to be with Jesus in January of 2008. Neva moved to Omaha, NE in July of 2009 to live with her daughter, Joyce in her home. Throughout her life she attended the United Brethren Church, Orchard View Alliance Church, Bethel Baptist Church in Janesville and Gretna Community Church of Gretna, NE. She served several positions, enjoying teaching Sunday School the best. Her pastimes were spending time with her children and their families; enjoying her rose beds around her homes in Janesville and Omaha and embroidering tea towels for the ones she loved.
Surviving are her two daughters: Marilyn (Bryan) Johnson of Aitkin, MN, Joyce (Michael) Nylin of Omaha, NE; two sons, John (Faye) Kelm and David (Pam) Kelm both of Janesville, 11 grandchildren: Barbara (Terry) Bryson, Robert ( Sara) Nylin, Amy and Susan Nylin, Jennifer Shereck, Stephen Johnson, Joshua (Michelle) Kelm, Rebeccah Patten Kelm, Adam, Eric and Noah Kelm: 19 great-grandchildren, her step-son, Howard (Jane) Hockerman of Janesville, 3 step-grandchildren, Greg (Sherry) Hockerman of West Lafayette, IN, Guy (Sue) Hockerman of Kirkwood MO, and Gloria (Tom) Schock of Kenosha, WI, 5 step great-grandchildren, her brother, Rev. Richard (Florence) Keller of Baxter, MN, many nieces and nephews. In addition to her husbands, she was preceded in death by her parents, Arthur and Pearl Keller, a brother Raymond Keller and four sisters: Doris Bloedel, Jeanette Heenan, Veneta Stanley and Joanne Beldin: two step-grandchildren, Claire and Nathan Hockerman and grandson, Justin Kelm.
Funeral services will be at 10 a.m. Saturday, November 8, 2014 at Henke-Clarson Funeral Home, 1010 N. Wright Rd., Janesville. Her brother, Rev. Richard Keller will officiate. Burial will be in Milton Lawns Memorial Park. Visitation is from 9:30 to 10 a.m. Saturday at the Henke-Clarson Funeral Home.