Norma Ellen Kemp
June 7, 1920 - April 10, 2012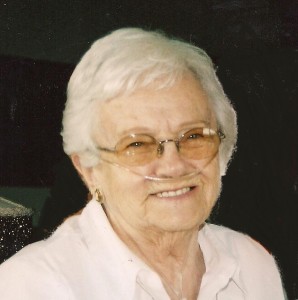 Norma Ellen Kemp, 91, of Janesville passed away Tuesday, April 10, 2012 at St. Elizabeth Nursing Home. Norma was born in Janesville on June 7, 1920, the daughter of E. Leslie and Viola (Bloedel) Pire. She graduated from Janesville High School. She married C. Dale Kemp on December 29, 1938. Norma was a homemaker and was employed for a time by Amphenol-Borg. As a baby, she was baptized at St. Peter's Lutheran Church, Janesville. In 1992, she was water baptized at Faith Bible Church by Pastor Don Seeman. Norma formerly attended Rock Prairie United Presbyterian Church and most recently attended New Life Assembly of God.
A special thanks to Tom and Karen Lackey and special friend Judy Chauncey for all of their caring and loving visits and to Linda and Gary Nordeng for all of their loving help and friendship. The family also wants to thank the acute care givers at Edgerton Hospital, especially to Shirley Pillow for all of the hugs. Also, a special thanks to Agrace HospicCare, to Mother Marie Julie, the sisters and staff of St. Elizabeth Home.
Surviving are two daughters, Darice (Sid)Davis of Milton, Leslie Kemp of Montrose, CO, one son, Brad (Mary) Kemp of Janesville, six grandchildren, 14 great-grandchildren, five great-great-grandchildren. She was preceded in death by her husband, Dale Kemp on February 28, 2005. She is also preceded in death by one daughter, Dale Ann Schmeling, her parents, three sisters, Gladys Jordan, Arlene Jensen, Muriel Steinkamp and one brother, Dale Pire.
Funeral services will be at 1 p.m. Tuesday, April 17, 2012 at New Life Assembly of God, 2416 N. Wright Road, Janesville with Pastor Michael Jackson officiating. Burial will be in Emerald Grove Cemetery. Visitation will be from Noon to 1 p.m. Tuesday at New Life Assembly of God. Memorials may be made to St. Elizabeth Nursing Home or Agrace HospiceCare. The family is being assisted by Henke-Clarson Funeral Home.www.henkeclarson.com.