Norman B. Schultz
December 21, 1942 - June 2, 2018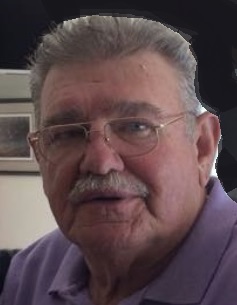 Norman B. Schultz, 75, of Janesville passed away June 2, 2018 at Edgerton Hospital & Health Services. He was born in Whitewater, WI on December 21, 1942, the son of Forrest and Adele (Roe) Schultz. He grew up in Johnstown where he attended grade school. Norm graduated from Janesville High School, attended UW-Platteville, UW-Whitewater and Blackhawk Technical College. While in high school and at UW Platteville he played football. Norm married Ann Chapman on January 24, 1997. He was employed in supervision by General Motors from 1962 to 1997. He also worked at Oak Ridge Golf Course in Milton for 18 years. Norm was an avid Wisconsin Badger and Green Bay Packer fan. He enjoyed golf, hunting, fishing, spending time at his cabin up north and especially being with his grandchildren.
Surviving are his wife, Ann Chapman, his daughter, Jennifer Schultz Aarstad of Lake St. Louis, MO and her children Brianna and Bryce Aarstad, his son, Jeff (Wendy) Schultz of Milton and their children, Kayley, Julia, Ben and Luke Schultz, step-daughter, Kristin Arneson (Chris) Mahr of Winnetka, IL and their children, Mady and Mason Mahr, step-son, Brett Arneson of Janesville, his brother, David (Diana) Schultz of Dunbar, WI. He was preceded in death by his parents, his son, Ronald N. Schultz and his sister, Phyllis Larson.
Private services will be held Thursday, June 7, 2018 at Milton Lawns Memorial Park with entombment in the mausoleum there. A celebration of Norm's life will be held from 1 to 4 p.m. Saturday, June 9, 2018 at Jake's Junction Pub, 130 Merchant Row Milton. The family is being assisted by Henke-Clarson Funeral Home, Janesville.