Norman E. Albert
November 28, 1916 - May 31, 2015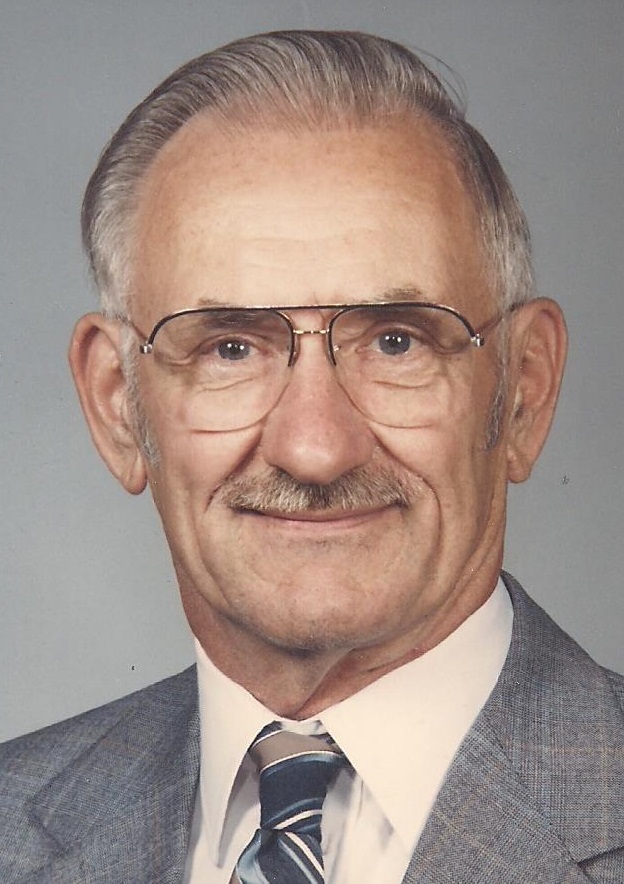 Norman E. Albert, 98, of Janesville, WI died Sunday, May 31, 2015 at Mercy Hospital & Trauma Center. He was born on November 28, 1916 in Horicon, WI the son of Ernst and Adela (Westphal) Albert. He grew up in Horicon and graduated from high school there. Norman served in Wisconsin National Guard 32nd Division 121st Field Artillery and was stationed in the Pacific Theater during World War II. Norman married Gretchen M. Hammarlund of Janesville on June 21, 1947. He was employed by the City of Janesville at the Waste Water Treatment Plant as a First Class Operator working there for 33 years. He was a member of First Lutheran Church and the Richard Ellis American Legion Post # 205.
Norman Albert is survived by his children, Ann (Randy) Ferguson of Janesville, Glenn O. Albert of Bradley, IL, his grandchildren, Paul (Janice) Ferguson of Madison, WI, Kristin Ferguson of Milwaukee, WI, his great-grandchildren, Cooper and Ivan Ferguson of Madison, WI. His wife, Gretchen Albert preceded him in death on August 23, 2003. His parents and his sister, Lorraine (Arnold) Markman of Beaver Dam also preceded him in death.
Funeral services will be at 11 a.m. Thursday, June 4, 2015 at First Lutheran Church, 612 N. Randall Avenue, Janesville with Rev. James Melvin officiating. Burial will follow in Oak Hill Cemetery with military graveside rites by American Legion Post # 205 Honors Team. Visitation will be from 10 a.m. until 11 a.m. Thursday at First Lutheran Church. Memorials may be made to First Lutheran Church. The Albert family is being assisted by Henke-Clarson Funeral Home.