Norman Henry Glaeden
October 20, 1936 - December 27, 2015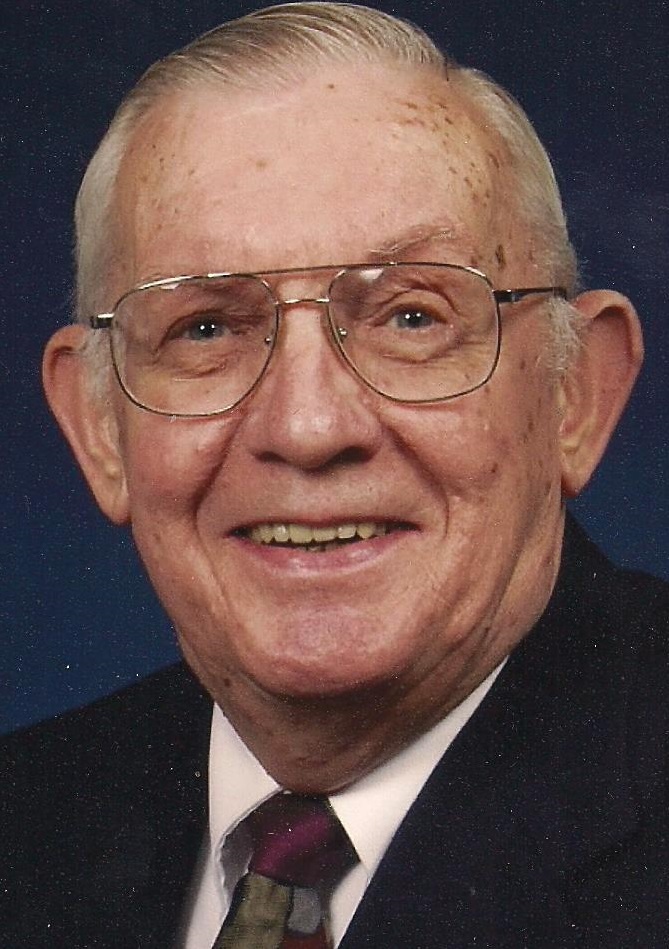 Norman Henry Glaeden, 79, of Janesville lost his battle with lung cancer on Sunday, December 27, 2015 at Agrace HospiceCare in Madison. He was born October 20, 1936 in Monroe, WI and was raised in New Glarus by his parents, Mollie (Stauffer) and Henry Glaeden and grandmother Amelia Stauffer. He graduated from the School of Business in 1958 at the University of Wisconsin, Madison where he majored in Accounting. His career began with a summer internship at General Motors in Detroit, MI and then he joined Peat, Marwick, Mitchell & Co. public accounting firm in Milwaukee. Norm then went into private accounting as Controller of Lake to Lake Dairy in Sheboygan and in 1966 as Controller and CFO of Burdick Corp. in Milton. He ended his career as a partner in the Robert Selberg CPA accounting firm in Fort Atkinson. Norm was a Certified Public Accountant for 55 years and a lifetime member of the American Institute of Public Accountants.
Mr. Glaeden married Madelyn (Karlen) in 1960 in Monticello, WI. They have been Janesville residents since 1967. He was a loyal member of Mt. Zion United Methodist Church, where he had served as Finance Chair, taught the Bethel Series and was a Sunday School Teacher. He was also an associate member of the Green Valley Community Church (United Methodist) in Green Valley, AZ where they enjoyed winters for the past 14 years. In Norm's younger years, he was an active member of the Janesville Jaycees, the Blackhawk Curling Club and golfed on two leagues. He enjoyed family gatherings, traveling and autumn vacations to Door County.
He is survived by his wife, two daughters, Cynthia Glaeden-(Michael) Knott of Madison and his son, Jacob of Milwaukee; and Carrie Glaeden (Greg Mather) and his two children, Brandon and Brogan of Columbus, OH. He is also survived by cousins: Rhoda (Babler) Staab of New York; Muriel (Babler) (Bill) Olson of Mt. Horeb; Barbie Jo Stauffer of Mt. Horeb; Laurie Devine of Arizona; and David Devine of Washington; and an uncle, Don Kauffman of Washington.
Norm is further survived by a sister-in-law, Barbara (Karlen) Kelley of Germantown, and many nieces and nephews including: Michael (Lesleigh) Kelley of Los Angeles, CA, Mary (Kelley) (Dan) Story of Madison; Christopher (Robyn) Kelley of Wauwatosa; Anne (Kelley) (Paul) Berndt and their son, Andrew, of Germantown; Patrick Kelley of Grafton; David Walker of Minneapolis; and Wendy Walker and daughter Sasha Elavsky of Minneapolis. Also surviving are special cousins by marriage including Donna Karlen of Monticello, Gene Lynn of Washington, Richard and Anne Dugdale and Tom and Pepper Dugdale of Colorado.
He was pre-deceased by his parents, granddaughter Natalie Lynn Beard, brothers-in-law, Royal Karlen, David Kelley and Charles Walker, sisters-in-law Judith (Karlen) Walker and Betty Jane Karlen, Joan (Stevenson) Karlen and Joann (Peterson/Reese) Karlen.
In lieu of flowers, memorials may be made to Mt. Zion United Methodist Church, The Chalet of the Golden Fleece Museum in New Glarus, Wisconsin Easter Seals, Agrace HospiceCare or a charity of the donor's choice.
Visitation will be Saturday, January 2, 2016 from 10 a.m. until 11:15 a.m. at Mt. Zion United Methodist Church, 2130 Mt. Zion Avenue, Janesville. Services will follow at the church at 11:15 a.m. Saturday with Rev. Carlos Careaga officiating. Private entombment will be in Milton Lawns Mausoleum. The family is being assisted by Henke-Clarson Funeral Home. (608-741-1713).