Odessa June Keith
December 5, 1925 - March 8, 2012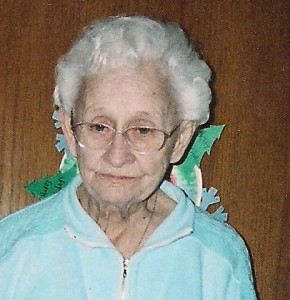 Odessa June Keith, 86, of Janesville died Thursday, March 8, 2012 at Our House Memory Care in Janesville. Odessa was born in Hillsboro, WI on December 5, 1925, the daughter of Thomas Martin and Leona (Greeley) Sullivan. She grew up at Hillsboro and graduated from Hillsboro High School. Odessa was employed as a licensed practical nurse by the Hillsboro Hospital for 31 years and prior to retiring was employed by Caravilla Nursing Home for 12 years. She married James D. Keith on July 31, 1971. Odessa was a member of the American Legion Auxiliary, the Salvation Army Auxiliary and was past president of the 40 et 8 Auxiliary.
Survivors include her husband, James, two children, Larry (Lorie) Ballwahn of Rochelle, IL, Colleen (Gordon) Winchel of Belvidere, IL, one granddaughter, Teresa Lee (Todd) Busch, four great-grandchildren, Deniel Capri, Derek Michael Hodgson, Anthony John Busch and Logan Dawn Busch, one sister, Cecil E. Barrett of Kenosha, WI, nieces and nephews. In addition to her parents, she was preceded in death by a grandson, Anthony Royal Ballwahn, two sisters, Leota Shear and Donna Gamendinger.
Funeral services will be at 11 a.m. Tuesday, March 13, 2012 at Henke-Clarson Funeral Home, 1010 N. Wright Rd., Janesville with Rev. Jerry Amstutz officiating. Burial will follow in Oak Hill Cemetery. Visitation will be from 10 to 11 a.m. Tuesday at Henke-Clarson Funeral Home. www.henkeclarson.com.