Olaf W. Olson
January 26, 1921 - July 19, 2018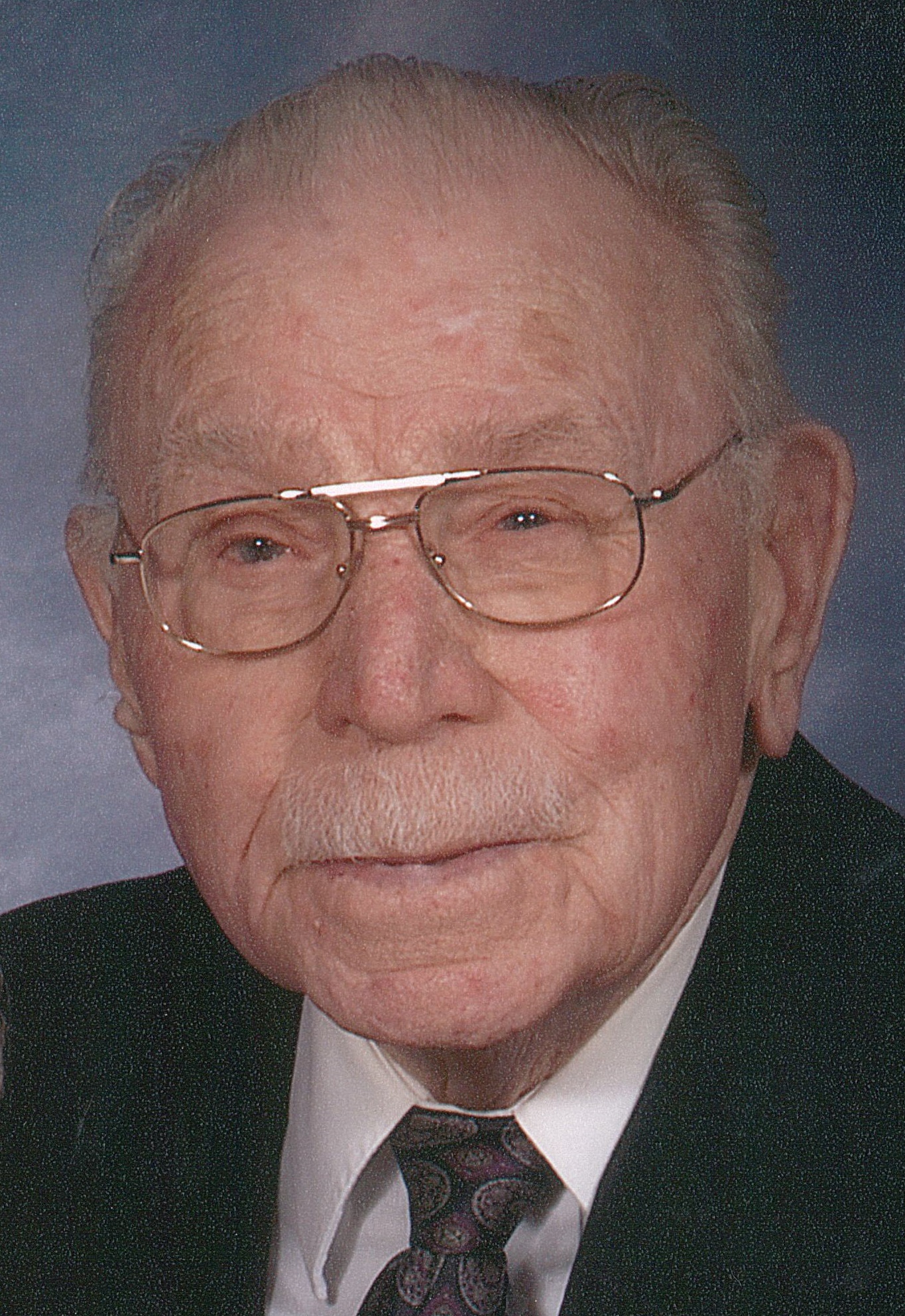 Olaf W. Olson, age 97, of Janesville passed away at his home on Thursday, July 19, 2018. He was born in Bell Center, Crawford, County, WI on January 26, 1921, the son of Carl B. and Nellie (Risen) Olson. He graduated from LaFarge High School and was a member of the U. S. Army from 1940 to 1945 serving in the South Pacific Theater. Olaf married Darlene Hanson on March 30, 1946. He was employed at General Motors until retiring in 1976. Olaf was a member of First Lutheran Church, Sons of Norway Nordland Lodge # 544 and U.A.W. Local # 95. He was a life-time member of Kienow-Hilt V.F.W. Post # 1621. Olaf had the honor of going on the Vets Roll to Washington DC in 2011.
Olaf is survived by his wife of 72 years, Darlene Olson, one son, David (Val) Olson of Milton, one daughter, Linda (Gary) Fisher of Milton, three grandchildren, eight great-grandchildren and one brother, Carl Olson Jr of Colorado. His parents, three sisters, Dorothy, Carolyn and Beverly and one brother, Jerry preceded him in death.
Funeral services will be held at 11 a.m. Monday, July 23, 2018 at First Lutheran Church, 612 North Randall Avenue, Janesville. Rev. James Johnson will officiate. Burial will be in Milton Lawns Memorial Park with Military Rites by Kienow-Hilt V.F.W. Post # 1621. Visitation will be at the Church on Monday from 10 to 11 a.m. The Olson family is being assisted by Henke-Clarson Funeral Home.
"A special thanks to Home Instead and Mercy Hospice for their loving care."