Patricia Ann "Pat" Miller
March 6, 1953 - February 27, 2017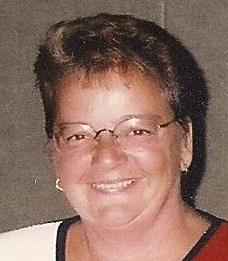 Patricia A. "Pat" Miller, 63, of Janesville passed away on Monday, February 27, 2017 at Beloit Health and Rehab Center after a courageous battle with cancer. Pat was born in Janesville on March 6, 1953 the daughter of Leroy and Violet (Beversdorf) Miller. Pat graduated from Parker High School in 1971 and from MATC in 1973 with a degree in Culinary Arts. She was previously employed as the manager of the Cookie Factory at the Janesville Mall and had been a part-time employee at Wal-Mart from the time it opened until 2005. Pat was employed by Riverview Clinic and retired from SSM Health where she worked in the medical records department. Many of Pat's hobbies were cooking, baking, gardening, collecting cookbooks, watching and feeding the birds and squirrels. Pat enjoyed traveling to Florida and Richland Center, WI to spend time with her friend, Effie. She had many fun days with her sisters, Linda and Sandy and her friends, Toby and Diane. Every Spring she and Toby enjoyed shopping for flowers and finding getaway places to shop. She also enjoyed spending time with her friend, Diane, traveling to Minnesota and finding new restaurants.
Pat Miller is survived by her sisters, Linda Miller and Sandy Miller both of Janesville, numerous nieces and nephews and a cousin, Joe Carroll. She was preceded in death by her parents, brothers, Robert Bobzien and Richard Miller, sister-in-law, Barb Bobzien, step-father, Vern Easton, uncle Ed Carroll, aunt Margaret Carroll and cousin, Dan Carroll.
Pat's family wishes to thank the medical staff at Beloit Health and Rehab. Special thanks to Angelica, Christine, Cheyenne, Melissa, Gail and Mitchell. Also to the Agrace Hospice staff for the excellent and compassionate care they gave Pat throughout this ordeal. Blessings to all.
A visitation will be held from 4 to 6 p.m., Thursday, March 2, 2017 at Henke-Clarson Funeral Home, 1010 North Wright Rd., Janesville. Per Pat's request no services will be held.
PAT, WE WILL MISS YOUR MINT BROWNIES AND MANY OF YOUR OTHER SPECIALITIES.