Patricia Bobzien
April 29, 1931 - January 24, 2012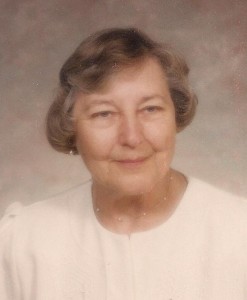 Patricia Louise Bobzien, 80, of Janesville died at her home on Tuesday, January 24, 2012. Patricia was born in Janesville on April 29, 1931, the daughter of George and Cora (Bohlman) Abraham. She graduated from Janesville High School and U-W. Whitewater. Following graduation, she taught elementary school. In 1956, she married Donald Bobzien of Janesville. Following their marriage, they resided in Mexico, California, Nevada, Massachusetts and New York. From 1975 to 1994, they lived in Zion, PA. During that time, Patricia did substitute teaching. They returned to Janesville in 1994. Donald died on October 15, 1997. Patricia enjoyed bowling and continued to be an active bowler until the time of her death. She was a member of St. Peter's Lutheran Church where she was involved with various groups and activities.
Surviving are one son, Bill Bobzien of Denver, CO, one daughter, Linda ( Malcolm) Dougherty of Fresno, CA, three grandchildren, Connor, Karissa and Seth Dougherty, one sister, Betty (Robert) Bloedel of Milton. In addition to her husband, Donald, she was preceded in death by her parents.
Funeral services will be at 11 a.m. Wednesday, February 1, 2012 at St. Peter's Lutheran Church, 1422 Center Ave., Janesville with Rev. Bruce Gray officiating. Burial will be in Oak Hill Cemetery. Visitation will be from 4 to 6 p.m. Tuesday, January 31st at Henke-Clarson Funeral Home, 1010 N. Wright Rd., Janesville and at the church from 10 to 11 a.m. Wednesday. Memorials may be made to St. Peter's Lutheran Church. Assisting the family is Henke-Clarson Funeral Home. wwwhenkeclarson.com.