Patricia "Joy" Fauska
September 11, 1926 - November 13, 2012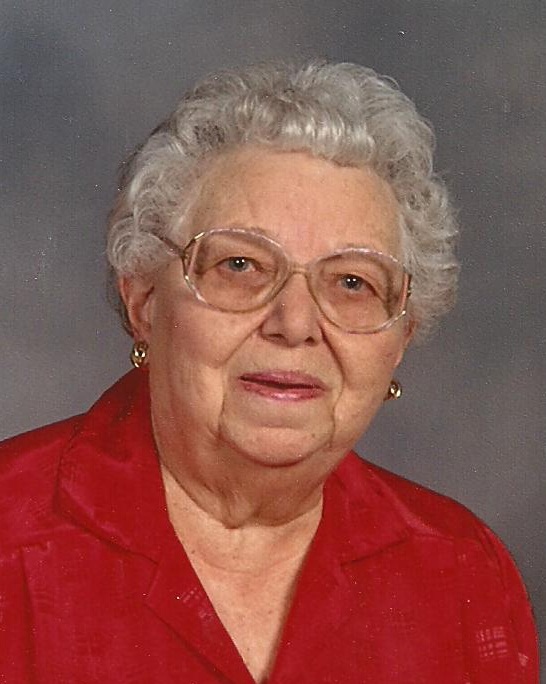 Patricia "Joy" Fauska, age 86, of Janesville, died peacefully at home on Tuesday evening, November 13, 2012 surrounded by family and friends. Joy was born in Sharon, WI on September 11, 1926, the daughter of Francis and Gertrude (Miller) Burnett. She married Donald H. Fauska on September 18, 1948 at Mt. Calvary Lutheran Church in Janesville. He preceded her in death on November 9, 1989. Joy had her own cleaning business for many years serving the private and business community. Joy was a charter member of Faith Lutheran Church and a member of its Rebekah's Circle, the V.F.W. Auxiliary and the Telephone Pioneers. Joy enjoyed being with her family and traveling. She especially enjoyed her grandchildren.
Surviving are two daughters, Kay Koponick of Janesville, Julie (Jim) Tomasko of Wautoma, WI, five grandchildren, Deanna Koponick, Laurie (Justin) Goble, Ann (Nick) Hanan, Dawn (Chuck) Ferrell, Eric Ashenfelter, five great-grandchildren, Atika and Kennidi Goble, Makyla Baldwin, Jack and Sierra Ferrell, one sister-in-law, Angeline Fauska, many nieces and nephews. In addition to her husband, Donald H. Fauska, her parents, Francis and Gertrude Burnett, she is preceded in death by two sisters, Jessie Pastorius and Jean Neal, two brothers, George Burnett and Alonzo "Bill" Johnston, four brothers-in-law, Walter Pastorius, Hershel Neal, La Moine Fauska, Ed Fauska and a sister-in-law, Clydace Fauska.
"A special thanks to Dean St. Mary's Janesville Hospital nurses and doctors as well as to Agrace HospiceCare and Home Instead for the wonderful care given to Joy."
Visitation will be from 10 to 11:30 a.m. Tuesday, November 20, 2012 at Faith Lutheran Church, 2116 Mineral Point Avenue, Janesville with V.F.W. Auxiliary service at 10:15 a.m. Funeral services will be at 11:30 a.m. Tuesday, Nov. 20th at Faith Lutheran Church with Pastor David Andert officiating. Burial will be in Milton Lawns Memorial Park. In lieu of other expressions of sympathy, memorials maybe made to Agrace HospiceCare or Home Instead. The family is being assisted by Henke-Clarson Funeral Home.