Paul Arthur Hanewall
January 26, 1930 - November 11, 2013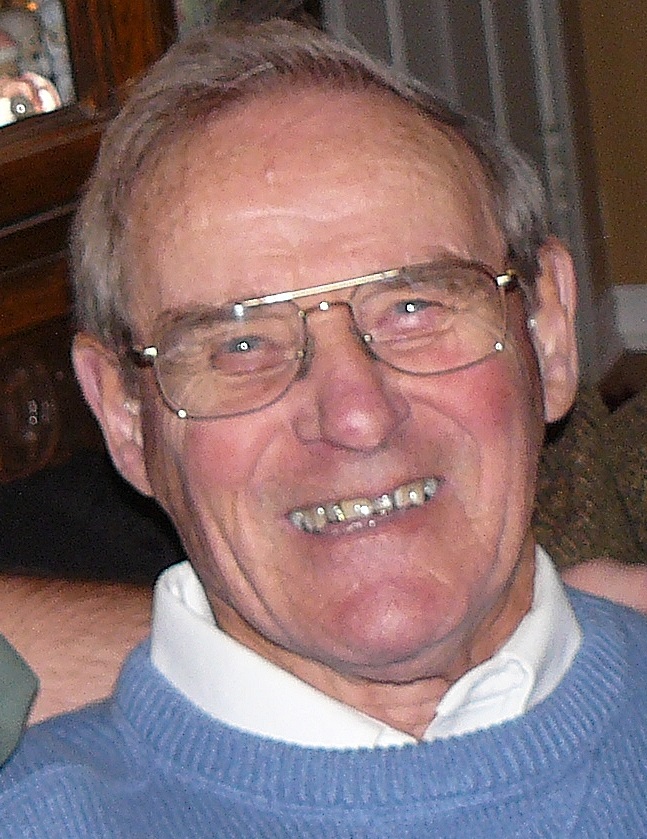 Paul Arthur Hanewall, 83, of Janesville, WI passed away on Monday, November 11, 2013 at Mercy Hospital & Trauma Center following a brief illness. Paul was born in Shopiere, WI on January 26, 1930, the son of George and Olga (Hanson) Hanewall. He was a 1950 graduate of Janesville High School where he was a star athlete. He was the first half miler in track to break the two minute mark, a record that stood for 12 years. He was a Korean War veteran having served in the U. S. Marines. Paul married Janice Viney on June 20, 1953. He was employed by Arbuthnot Dairy for 10 years and from November of 1965 to April of 1996 as a route sales person by Gardner Baking Company. Paul formerly played semi pro football for the Delavan Red Devils and semi pro baseball for the Janesville Cubs. He was inducted into the Janesville Sports Hall of Fame in 2004. He was a member of First Lutheran Church and a former member of Kienow-Hilt V.F.W. Post # 1621. Paul was an avid golfer, especially at Black Hawk Golf Course. He was a huge Packers, Badgers and Chicago Black Hawks fan.
Paul is survived by his wife of 60 years, Janice Hanewall, two children, Brad (Patti) Hanewall of Lombard, IL, Sherie Petranek of Janesville, five grandchildren, Christopher, Mackenzie, Meghan, Matthew and Charley Paul, three sisters, Ony Hanewall, Junice Jones, Barbara Rittenhouse, one brother, John (Peg) Hanewall as well as several nieces and nephews. In addition to his parents, Paul was preceded in death by one brother, Robert Hanewall.
"Paul was a loving husband, father, grandfather and brother."
Funeral services will be at 12 Noon Friday, November 15, 2013 at First Lutheran Church, 612 N. Randall Ave., with Rev. James Melvin officiating. Burial will be in Milton Lawns Memorial Park with military rites by Kienow-Hilt V.F.W. Post # 1621. Visitation will be from 4 to 7 p.m. Thursday, Nov. 14th at Henke-Clarson Funeral Home, 1010 N. Wright Rd., Janesville.