Paul David Riyeff
January 4, 1923 - October 17, 2014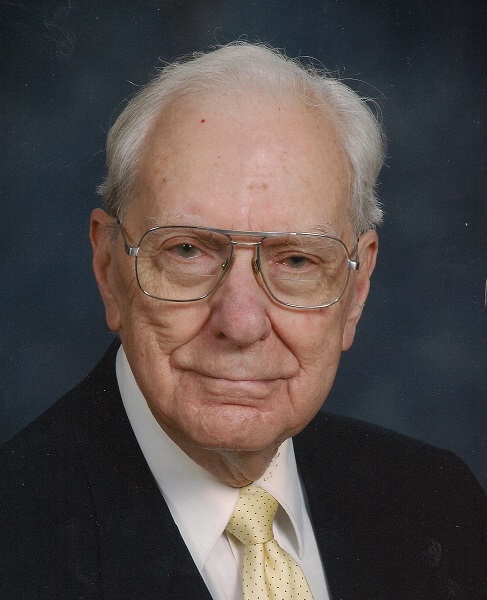 Paul David Riyeff, 91, of Janesville, WI passed away on Friday, October 17, 2014 at Rock Haven Nursing Home. He was born on January 4, 1923 in Brooklyn, NY, the son of David and Stella Riyeff. He graduated from Richmond Hill High School in 1940. Paul married Helen Voltz on May 25, 1946 in New York. Paul was employed for many years as an engineer and the last place of employment was at SERVO in Baraboo, WI. Following retirement he and Helen continued to live in Baraboo. Helen passed away in January 1995. Paul was a member of St. John Vianney Roman Catholic Church , the Holy Name Society and the Knights of Columbus. He was a volunteer at the Meadows Nursing Home in Baraboo, WI for over 20 years. He served as a Eucharistic minister and as a Lector at St. Joseph Catholic Church in Baraboo. He also enjoyed dancing with Helen, playing golf and was a talented artist.
Paul is survived by his daughter, Judi (Danny) Lasser, his son, David (Kim) Riyeff, grandchildren, Paul (Jennifer) Riyeff, Jacob (Mamie) Riyeff, Sara (Cyrus) Yau and Matthew Lasser, great-grandchildren, Oliver, Clara, David, Selevan and Augusten, his twin sister, Eleanor Reidy and niece, Stephanie Reidy. He was preceded in death by his wife, Helen, his father, David and his mother, Stella.
A Mass of Christian Burial will be held at 11 a.m. Thursday, October 23, 2014 at St. John Vianney Roman Catholic Church with Monsignor Donn Heiar presiding. Burial will follow in Mt. Olivet Cemetery. Visitation will be held at the Church on Thursday from 10 to 11 a.m. The Riyeff family is being assisted by Henke-Clarson Funeral Home.