Paul Titus Bobolz
June 7, 1931 - July 21, 2014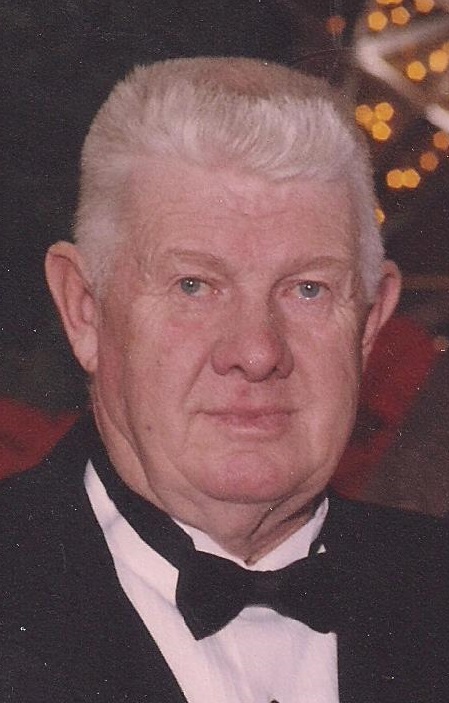 Paul Titus Bobolz, 83, a longtime Bradford Township farmer passed away on Monday morning, July 21, 2014 at Azura Memory Care in Clinton. Paul was born in Janesville on June 7, 1931, the son of Paul and Mildred (Titus) Bobolz. He attended school in the Avalon and Clinton area. He entered the U. S. Air Force in 1952 and served as a mechanic on a KC97 refueling plane as a member of the strategic air command. Paul married Winifred Waite on June 13, 1953. They farmed together for over 50 years. In 1972, Paul received the Rock County Outstanding Conservation Farmer Award; he loved his land and took good care of his farm using many conservation practices. He worked with his Grandpa Titus to install terraces on their farm in the late 1940's as a teenager. Paul worked hard using conservation practices to preserve land for the future generations. He served on the Rock County Farm Bureau Board of Directors for many years. He was a lifetime member of the Emerald Grove Church where he served as a Trustee. Paul was a kind, big man, with a big smile and a big heart.
Paul is survived by his wife of 61 years, Winifred Bobolz, two sons, Randal (Jodie) Bobolz of Deerfield, WI, Loren (Jan) Bobolz of Janesville, three grandchildren, Jacob, Kalyn and Neleah Bobolz, two brothers, Gerald (Linda) Ransom of Texas, Leland Peich of Avalon, two brothers-in-law, Gordon (Joan) Waite of Clinton, Leon (Jeanette) Waite of Janesville. He was preceded in death by his parents, his very dear aunt, Neleta Titus who raised Paul from age seven when his mother died, his brother, Louis Bobolz and his sister-in-law, Nel Noonan.
Funeral services will be at 11 a.m. Saturday, July 26, 2014 at Emerald Grove Church UCC, with Pastor Mike Ligman officiating. Burial will follow in the Emerald Grove Cemetery with military rites by Kienow-Hilt V.F.W. Post # 1621. Visitation will be from 4 to 7 p.m. Friday, July 25th at Henke-Clarson Funeral Home, 1010 N. Wright Rd., Janesville. In lieu of other expressions of sympathy, memorials to a memorial fund to be established in Paul's name will be appreciated.