Pearl B. Butt
August 19, 1924 - November 21, 2016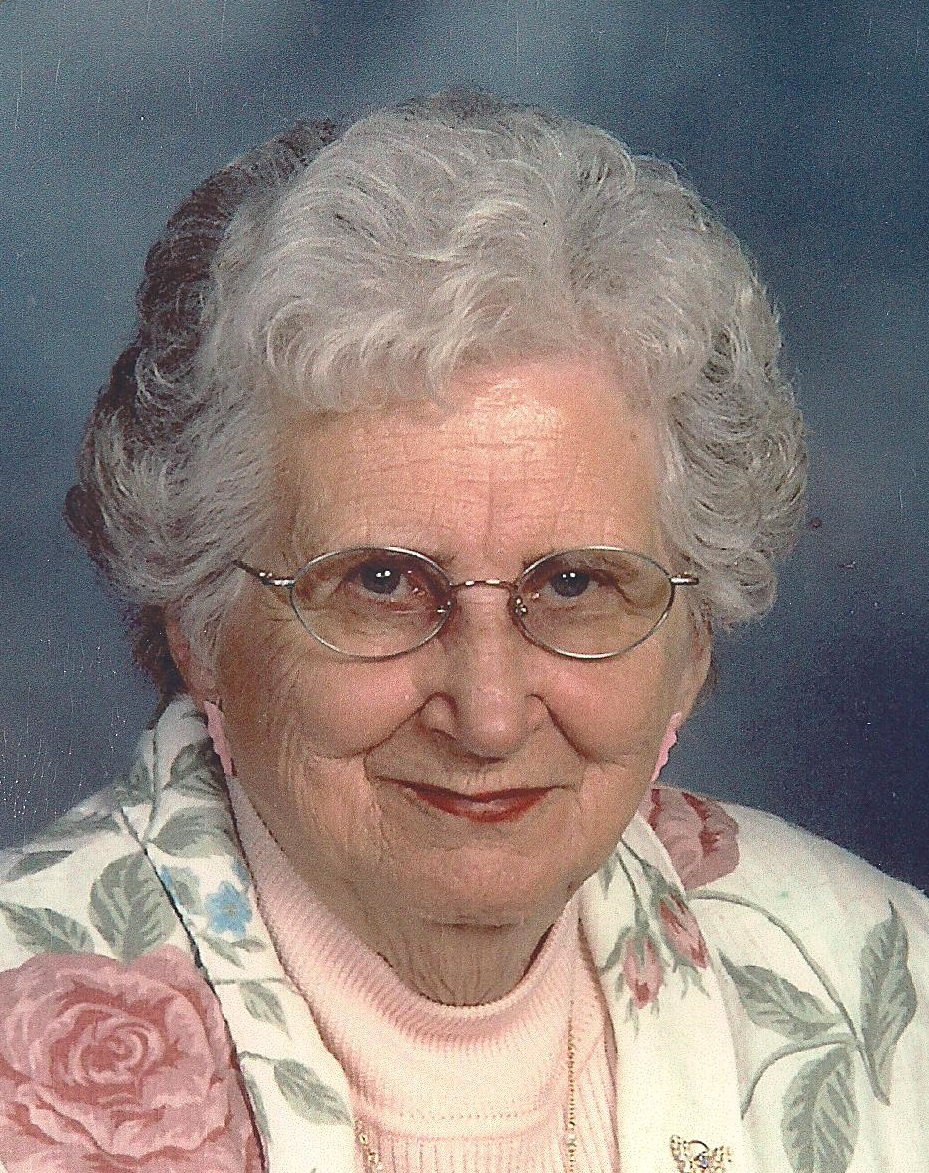 Pearl B. Butt, 92, of Janesville died Monday, November 21, 2016 at Our House Assisted Living in Janesville. Pearl was born on August 19, 1924 in Footville, WI, the daughter of Jacob and Bernice (Engles) Elet. She grew up in Footville where she attended school. Pearl married Alvin W. Butt on January 1, 1942 at the Orfordville Lutheran Church. Together, they farmed for many years in Richmond Township until retiring in 1990. After retiring they moved to Hot Springs Village, Arkansas and resided there until 2000 when they moved to Janesville. Alvin died on June 13, 2003. Pearl was a member of St. John Lutheran Church. She enjoyed bowling, playing cards, water walking at the Janesville Athletic Club and volunteering at Castaways.
Survivors include two sons, Bill (Bernadine ) Butt of Janesville, Darvin (Barbara) Butt of Whitewater, eight grandchildren, Brenda (Bob) Campion, Rhonda (Terry) Jones, Marla (Paul) Alexander, Debbie Gegare, Denise (Mike) LaMantia, Jennifer (Cory) Bunger, Daniel (Andrea) Butt, Kevin (Jillian) Butt, 14 great-grandchildren, four great-great-grandchildren, many nieces and nephews. In addition to her husband and parents, Pearl was preceded in death by a son, Dennis Butt, daughter-in-law, Shirley Butt, grandson, Dwayne Butt, six brothers and sisters.
Funeral services will be held at 11 a. m. Friday, November 25, 2016 at St. John Lutheran Church, 302 N. Parker Drive, Janesville. Rev. Bond Haldeman will officiate. Visitation will be from 10 to 11 a.m. Friday at St. John Lutheran Church. Burial will be in the Richmond Cemetery. The family is being assisted by Henke-Clarson Funeral Home.