Pearl M. Laube
March 26, 1923 - September 2, 2014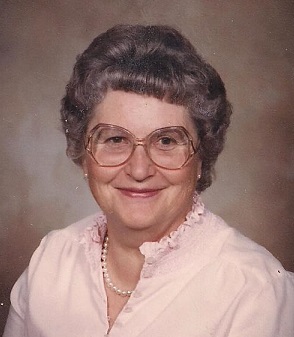 Pearl M. Laube, 91, of Janesville died Tuesday, September 2, 2014 at Cedar Crest Health Center where she had resided for the past 6 years. Pearl was born on March 26, 1923 in Durand, IL, the
Daughter of Jesse and Novella (Dalton) Shaw. She married Clarence Laube on August 23, 1940. Pearl was formerly employed by Janesville Floral, Fairview Florists and in the dietary department of Mercy Hospital.
Surviving are 5 children, John (Linda) Laube, Betty (Roy)Anderson, Mary (William) Larson, Janet Patrick, Sherry (Terry Kelly) Laube, 13 grandchildren and 8 great-grandchildren. She was preceded in death by her parents, 2 brothers and 4 sisters.
Funeral services will be at 2:30 p.m. Friday at Milton Lawns Memorial Park Chapel with visitation for one-half hour prior to the services in the chapel. Burial will be in Milton Lawns.
Henke-Clarson Funeral Home assisted the family.