Peggy Sue Raber
February 10, 1965 - May 24, 2012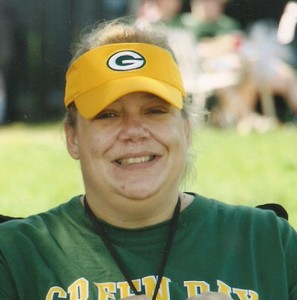 Peggy Sue Raber, 47, of Janesville passed away unexpectedly at her home on Thursday, May 24, 2012. She was born in Janesville on February 10, 1965, the daughter of Howard and Johnet (Papp) Phillips. She graduated from Parker High School. She married Timothy Raber on March 31, 2001. Peggy Sue was employed as a bus driver by Rock Walworth Head Start. She especially enjoyed camping, sitting around the camp fire with her family and friends.
Surviving are her husband, Timothy, one daughter, Carina Phillips, one son, Brent Herman, one grandson, Maxzymus Dominick, her parents, Howard and Johnet Phillips, two sisters, Ronette Jessie, Kathi Nash, one brother, John Phillips and her beloved dog, Bear, all of Janesville.
Funeral services will be at Noon Wednesday, May 30, 2012 at Henke-Clarson Funeral Home, 1010 N. Wright Rd., Janesville with Rev. Lee Meissner officiating. Burial will be in Oak Hill Cemetery. Visitation will be from 4 to 6 p.m. Tuesday, May 29th at Henke-Clarson Funeral Home. www.henkeclarson.com.