Phyllis J. Haugen
March 30, 1937 - October 9, 2017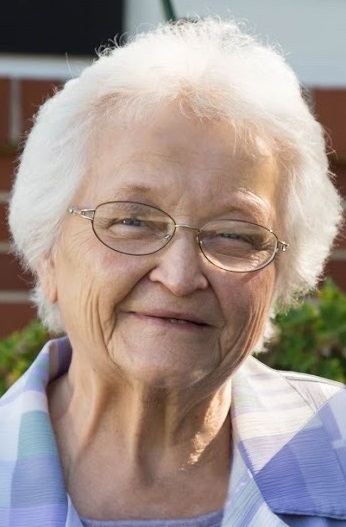 Phyllis J. Haugen, 80, died at her Janesville home under the care of her husband and Agrace Hospice with family at her side. She was born March 30, 1937 in Center township to Fred and Anna (Jaeger) Seeman. She was married to Bruce W. Haugen in September 27, 1958, recently celebrating their 59th anniversary with family. Together, they fought a difficult battle with metastatic breast cancer. Phyllis grew up on the family farm and graduated from Evansville High School. She earned her teaching degree from Green County Teaching College and taught in Fulton for two years before starting their family. They lived in Janesville then moved to Rockford for Bruce's job in 1963. She worked as a teacher's aide at Jefferson High School in Rockford, IL, while her children were in school. After returning to Janesville in 1973, Phyllis began volunteering at the Senior Nutrition Site located at their church. She eventually became the Senior Center Dining Manager being employed by the Rock County Council on Aging, retiring in 2003. There she touched many lives with her kindness and caring. Phyllis was a lifelong Chicago Cubs Fan. She passed this passion on to her children and grandchildren, singing during the 7th inning stretch with enthusiasm. Phyllis had a green thumb. She had grown violets and belonged to a social Violet Club. She grew many different plants and flowers throughout her life. Phyllis and Bruce enjoyed snowmobiling and belonged to the Rock County Snow Chiefs. Phyllis was involved in quite a few other social and volunteering activities, such as the church's Women's Circle, Wilson School breakfast volunteers, and Girl Scout leader. Another lifelong passion of Phyllis was holiday decorating. She thoroughly enjoyed putting up decorations in her home and at the Nutrition Site. She couldn't keep herself from collecting Christmas ornaments.
Of course, her first love was her family. Phyllis is survived by her husband, Bruce; daughters, Sheila (Jim) Morgan and Sue (Greg) Heintz; grandchildren, Sommer (Shawn) Kastl, Samantha (Gary) Baller, Miranda (Brody) Lemon, Cristapher Haugen, Kira Heintz, Severina Burkhamer, and Jillian Heintz; great-grandchildren, Sophea Baller, Sienna Baller, Seth Kastl, and Annalysa Haugen; sisters, Joyce (William) Leopold and Carol (late Allan) Home. Phyllis is preceded in death by her two sons, Steven Haugen and Scott Haugen, and her siblings, Eleanora Farberg, Marvin Seeman, Raymond Seeman, Howard Seeman, LaVerne Seeman, and Joanne Astin.
Special thanks to Craig and Patty Seeman and Julie Seeman for their assistance and guidance, SSM Health Janesville Oncology Department and Agrace Hospice.
Funeral services will be at 11 a.m. Saturday, October 14, 2017 at ST.JOHN LUTHERAN CHURCH, 302 N. Parker Drive, Janesville. Rev. Bond Haldeman will officiate. Burial will follow in Oak Hill Cemetery. Visitations will be from 4 to 7 p.m. Friday, October 13th at HENKE-CLARSON FUNERAL HOME, 1010 N. Wright Road and at the CHURCH on Saturday from 10 to 11 a.m.