Rachel E. Wirth
May 12, 1919 - June 17, 2015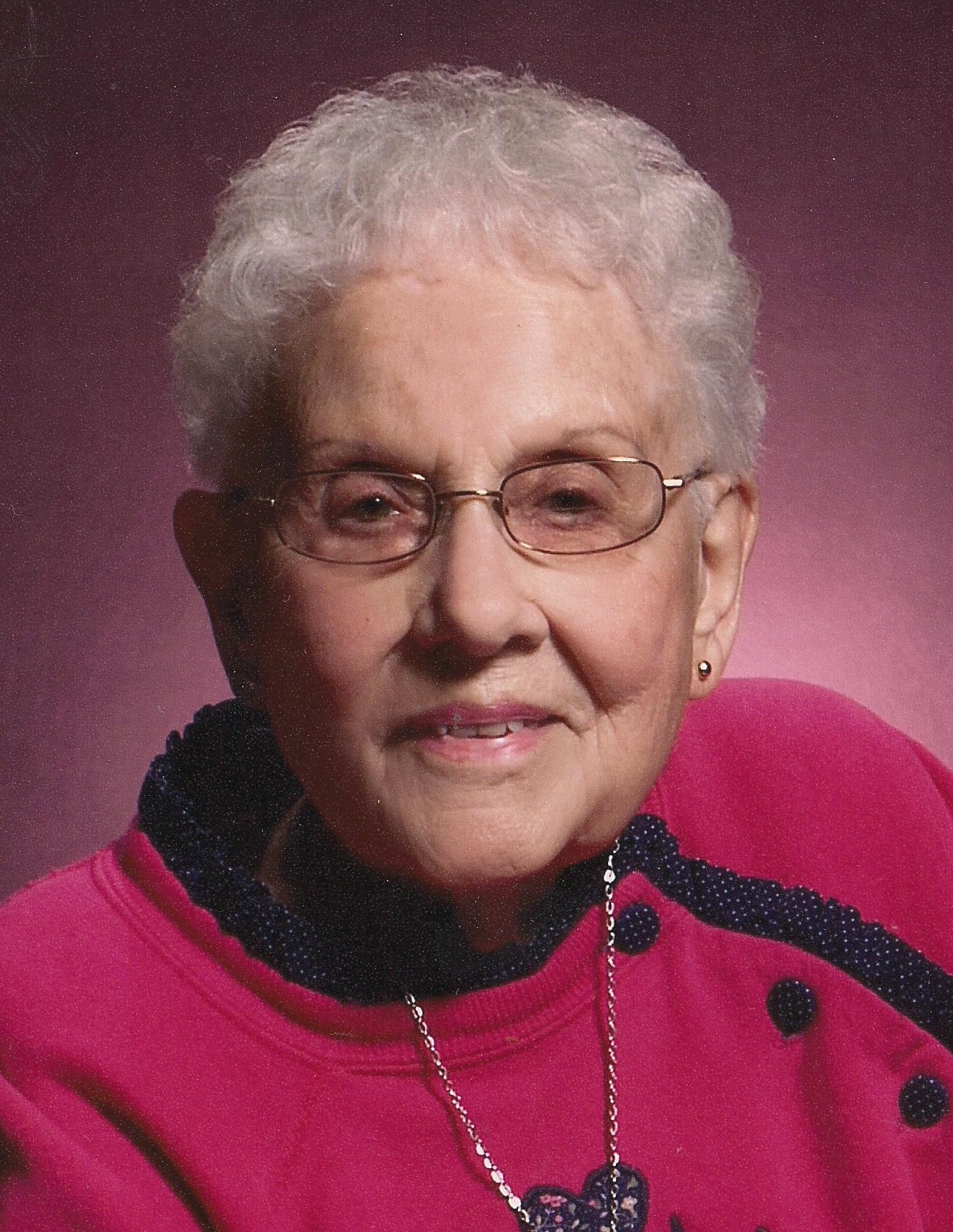 Rachel E. Wirth, 96, of Janesville, WI died at her home on Wednesday, June 17, 2015. She was born on May 12, 1919 in Paoli, WI, the daughter of Luther and Cora (Rowley) Judd. She attended grade school in Belleville, WI and graduated from Monticello High School. She later attended the Madison Vocational School studying secretarial work and studied accountin thru General Motors. Rachel married her high school sweetheart, Frederick W. "Bud" Wirth on November 4, 1939 in Dubuque, IA. He was drafted and served in the Navy and during this time, their son, Barry was born. When living in Monticello, Rachel was employed by Doctors Blum, Weismiller and Harden. After moving to Janesville, she was employed as a bookkeeper by the Rock County Historical Society, McCue and Buss Pharmacy and Rehberg's Clothing Store. Rachel was a member of Cargill United Methodist Church. She enjoyed spending time with her family.
Rachel Wirth is survived by her son, Barry L. (Carol) Wirth of Janesville, grandsons, Eric (Lynette) and Andrew (Evangeline), great-granddaughters, Kaitlin, Tierney and Kelsey, great-great-granddaughter, Cloe Ana, great-great-grandsons, Hunter and Liam. Rachel was preceded in death her loving husband of 71 years on May 4, 2011.
A SPECIAL THANK YOU TO RACHAL BENNETT FOR BEING SUCH A WONDERFUL CAREGIVER TO BOTH MR. AND MRS. WIRTH OVER THE PAST SEVERAL YEARS.
Funeral services will be at 11:30 a.m. Thursday, June 25, 2015 at Cargill United Methodist Church, 2000 Wesley Avenue, Janesville. Rev. Forrest R. Wells will officiate. Entombment will be in Milton Lawns Memorial Park Mausoleum. Visitation will be Thursday, June 25th from 10 a.m. to 11:30 a.m. at Cargill United Methodist Church. In lieu of flowers, the family prefers memorials be made to Cargill United Methodist Church or Mercy Care Hospice. The Wirth family is being assisted by Henke-Clarson Funeral Home.