Ralph A. Schlintz
September 11, 1924 - July 25, 2018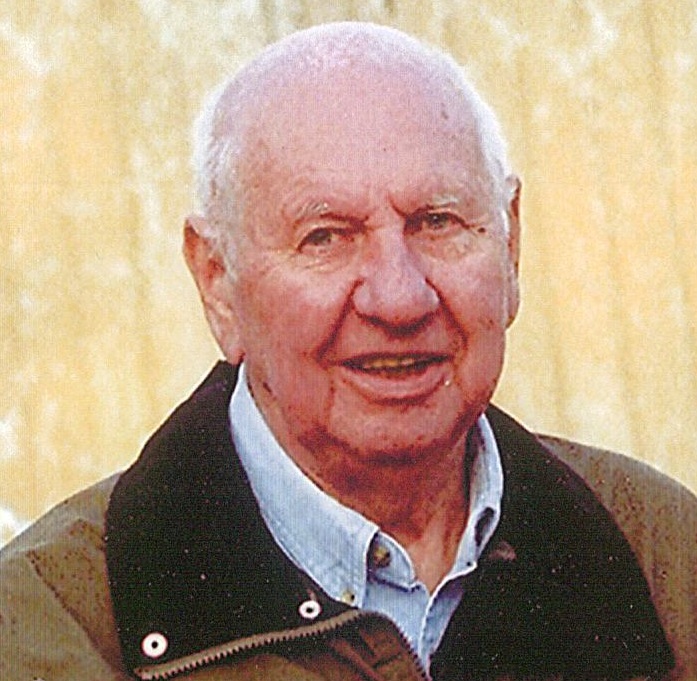 Ralph A. Schlintz, age 93, died on Tuesday, July 25, 2018 at Cedar Crest Health Center in Janesville, WI. He was born in Janesville on September 11, 1924, the son of Arnold and Letah (Schleisner) Schlintz. He attended Janesville schools graduating from Janesville High School in 1942 and attended the University of Wisconsin. His education was interrupted by service in the U.S. Army Air Force where he served mainly as an instructor in radio mechanics. After the war, he returned to the University of Wisconsin and graduated with honors with a degree in Civil Engineering in 1949. While at the university he was elected to Chi Epsilon and Tau Beta Pi, both honorary engineering societies. He later became registered as a Professional Engineer. After graduation, Ralph became associated with his father in the firm of Severson – Schlintz, Inc later becoming the principal owner. He was involved in the construction of many churches, schools, hospitals and other public buildings. He later worked for Marling Lumber Company serving as manager of the millwork department. Ralph served on the vestry of Trinity Episcopal Church, the City of Janesville Planning and Zoning Committee and was a 50 year plus member of the Janesville Noon Rotary Club where he received the Paul Harris Fellow. Ralph enjoyed outdoor activities including hunting, fishing, canoeing and cross country skiing. He also enjoyed his world-wide travels with his wife, Sarabel. He was an avid photographer and devoted countless hours to genealogical research.
Ralph married Sarabel Plummer in Milwaukee at St. Mark's Episcopal Church in 1950. Together they had four children. Anne (Thomas) Saxer, Jane (Lawrence) Marino, Alan (Katherine) Schlintz, and Amy (Sean) Loberg. There are six grandchildren, Lindsay Ellis (Ryan) Karlin, Thomas Ellis, Daniel, Andrew, Christopher and Ross Marino. Two great grandchildren include Olivia and Molly Karlin. His wife, Sarabel preceded him in death on February 17, 2013. He was also preceded in death by his sister, Lois Draeger and his brother-in-law Donald Draeger.
Services will be held at 11 a.m. Thursday, August 2, 2018 at Trinity Episcopal Church with The Rev. Kathy Monson Lutes officiating. Visitation at the church for one hour prior to the services. Ralph's cremains will rest next to his wife's in the Columbarium of the Good Shepherd at Trinity Episcopal Church in Janesville. In lieu of flowers memorials may be made to Wisconsin Public Television or Trinity Episcopal Church. The family is being assisted by Henke-Clarson Funeral Home.