Ralph F. Wetmore
June 25, 1933 - February 13, 2014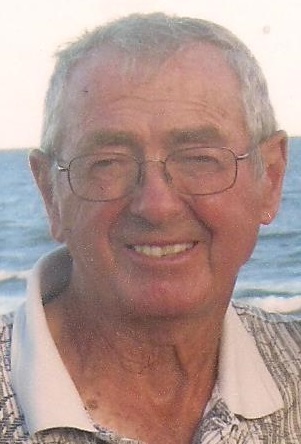 Ralph F. Wetmore, age 80, of Avalon, WI passed away on Thursday, Feb. 13,2014 at his home after a short battle with cancer. He was born in Bradford Township on June 25,1933, the son of John and Mabel (Taylor) Wetmore. Ralph graduated from Clinton High School in 1950 and served in the Army from 1954 to 1956. It was during his time in the Army that he met his wife, Jo (Johnson) whom he married in Chehalis, Washington in August of 1956. They were life-long farmers on Rock Prairie. Ralph was an active 4-H member and leader. He was a sports enthusiast with a deep passion for golf.
Ralph is survived by his wife, Jo, his 5 children, Curtis Wetmore, Kelly (Richard) Jones, Katherine (Lance) Fox, Julie McMartin, Linda (Paul) Williams, 8 grandchildren, a brother and 2 sisters.
Visitation will be from 4 to 7 p.m. Tuesday, February 18, 2014 at Henke-Clarson Funeral Home, 1010 N. Wright Rd., Janesville. Funeral services will be at 11 a.m. Wednesday, February 19th at Rock Prairie Presbyterian Church, 8605 E. County Road A, Janesville. Private family burial will follow in Emerald Grove Cemetery. Pastor Jamie Swanson will officiate.
Memorial donations may be made to St. Jude's Hospice of Delavan, WI. Ralph's family would like to thank all of the amazing friends who expressed their love and support during this difficult time. Special thanks to the exceptional team from St. Jude's Hospice, Jill and Maggie, for their kindness, love and care.