Ralph J. "Pete" Hunsader
May 3, 1923 - April 18, 2014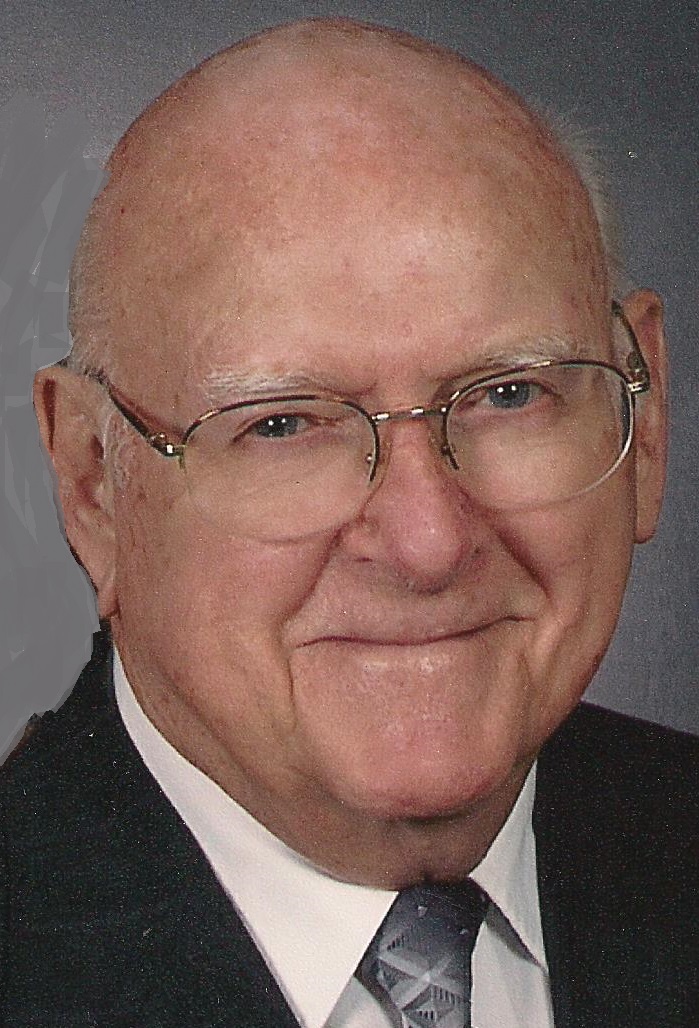 Ralph J. "Pete" Hunsader, 90, of Janesville, WI passed away on Friday, April 18, 2014 at Mercy Hospital & Trauma Center. He was born on May 3, 1923 in Sturgeon Bay, WI, the son of Leonard and Dianna (Gossen) Hunsader. He graduated from high school in Sturgeon Bay in 1941 and served in the U.S. Army as a military policeman from 1943 to 1946. Pete married Eileen Maney on June 5, 1948 in Sturgeon. He graduated from U-W Whitewater and taught school in Door County, the Milwaukee area and in La Prairie Township, Rock County. In 1961, Pete switched careers and became a salesman for Sentry Insurance until he retired. He was a member of St. Mary Catholic Church, Milton and a former member of St. William Catholic Church, Janesville. He enjoyed being outside working in his garden as well as playing racquetball at the Janesville Athletic Club. Pete loved being a Green Bay Packers "Coach" from his chair but most of all he loved being with his "Putz" (Eileen) and family.
Surviving are his wife of 65 years, Eileen, five children, Pam (Steve) Pfaff of Janesville, Mike (Carol) of Prescott, AZ, Pete (Karen) of Reno, NV, Sally (Todd) Herrington of Janesville, Tom of Janesville, seven grandchildren, Carrie (Major), Heather (Mark), Nicole, Joey, Peter (Taryn), Scotty (Krystal) Ian, Elias and Mirisa, six great-grandchildren, Ciara, Mia, Dominick, Anthony, Haley and Peyton. He is further survived by one sister, Marion (Art) Oberts, one sister-in-law, Doris Hunsader and one brother-in-law, Don Ohlrogge. In addition to his parents, Pete is preceded in death by a granddaughter, Crystal, sisters, Mae (Fran) Baudhuin and Doris Ohlrogge and brothers, Ed, Hank (Edie)and Bob (Marie).
A Funeral Mass of Christian Burial will be at 11 a.m. Thursday, April 24, 2014 at St. Mary Catholic Church, Milton with Father David Timmerman officiating. Visitation will be at the Church Thursday from 9:30 to 11 a.m. Entombment will be in Mt. Olivet Cemetery Mausoleum, Janesville. The Hunsader family is being assisted by Henke-Clarson Funeral Home.