Ralph W. Plantikow
December 21, 1925 - August 29, 2013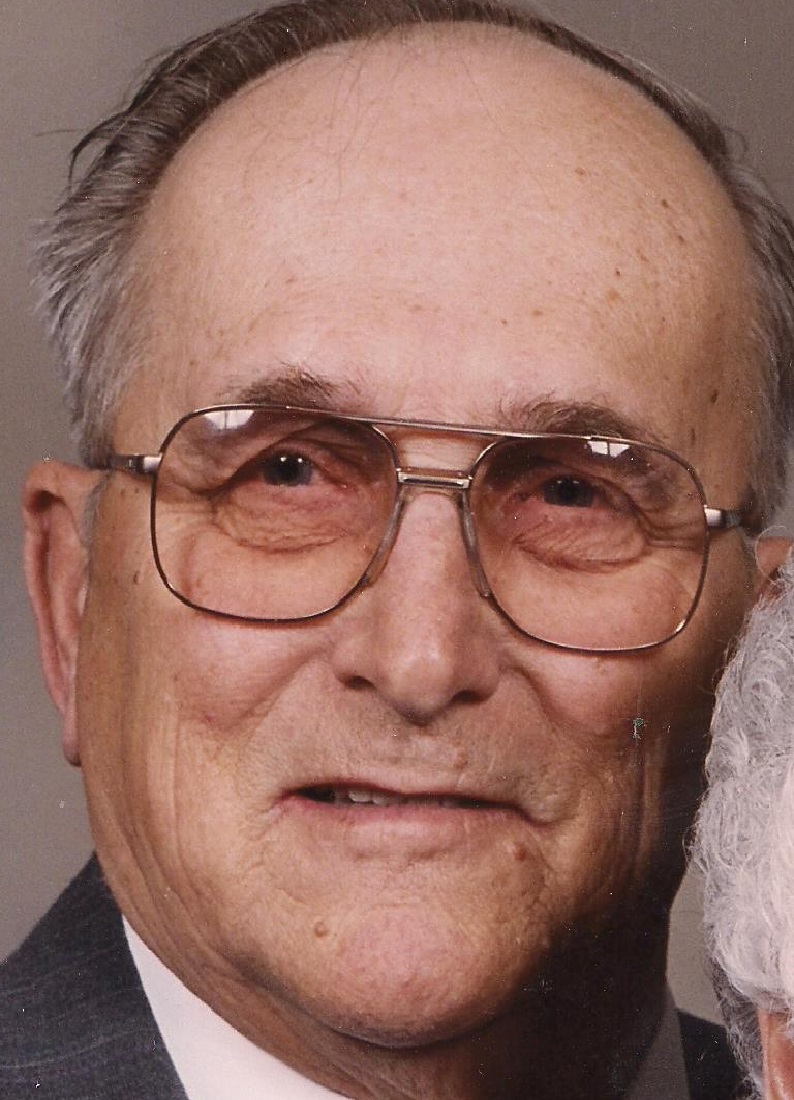 Ralph W. Plantikow, 87, of Janesville, WI passed away Thursday, August 29,2013 at St. Elizabeth Nursing Home. Ralph was born in Monroe, WI on December 21, 1925, the son of Herman and Elizabeth ( Monte) Plantikow. He served overseas with the U. S. Army in the Philippines. He married Erma Colden on December 7, 1947 at Hollandale Lutheran Church. Ralph was employed as a milk hauler, cheese maker and retired in 1989 as a truck driver from JATCO where he worked for 30 years. Ralph's proudest achievement was to receive his high school diploma from Black Hawk Technical College at age 70. He was a member of First Lutheran Church where he had served as an usher. He was a life member of Kienow-Hilt V. F. W. Post # 1621, a charter member of the Zor Shrine mini cars, a member of Masonic Lodge # 55, Zor Shrine and various Masonic organizations, a life member of Whitetails Unlimited, member of Ducks Unlimited and the North American Hunting Club. He was active in various camping clubs and enjoyed dancing and square dancing.
Ralph is survived by his wife of over 65 years, Erma, 4 children; Jean Libby of Eau Claire, WI, Robert ( Sharon) Plantikow of Orfordville, Joann (Gary) Arnevik of Maplewood, MN, Cheryl (Chuck) Wurtz of Janesville, 10 grandchildren, Matthew Plantikow, Michael (Rachel) Libby, Ryan Libby, Nicole Libby, Paula (Bryan) Randall, Kenneth Plantikow, Erica (John) Ryan, Paul (Christina) Arnevik, Jacob (Kendra) Wurtz, Owen Wurtz, 8 great-grandchildren, 1 brother, Herman (Caryl) Plantikow, 2 sisters-in-law, Ruth (Jim) Ziehr, Doris Plantikow, 1 brother-in-law, Robert (Bertha) Colden, nieces and nephews. In addition to his parents, he was preceded in death by his father-in-law and mother-in-law, Alvin and Nellie Colden, 1 brother, Orville Plantikow, 1 sister, Dorothy Roth and 1 brother-in-law, Walter Roth.
"A special thank you to the Agrace HospiceCare team, the pastors and staff of First Lutheran Church and Ralph's special caregiver, Ellen for all of their care and concern."
Funeral services will be at 11 a.m. Wednesday, September 4, 2013 at First Lutheran Church, 612 N. Randall Avenue with Pastor Naomi Garber officiating. Visitation will be at the church on Wednesday from 10 to 11 a.m. Entombment will be in Milton Lawns Memorial Park Mausoleum. Memorials may be made to First Lutheran Church or Agrace HospiceCare, Inc. The Plantikow family is being assisted by Henke-Clarson Funeral Home.