Raymond E. Anderson
July 24, 1926 - March 30, 2018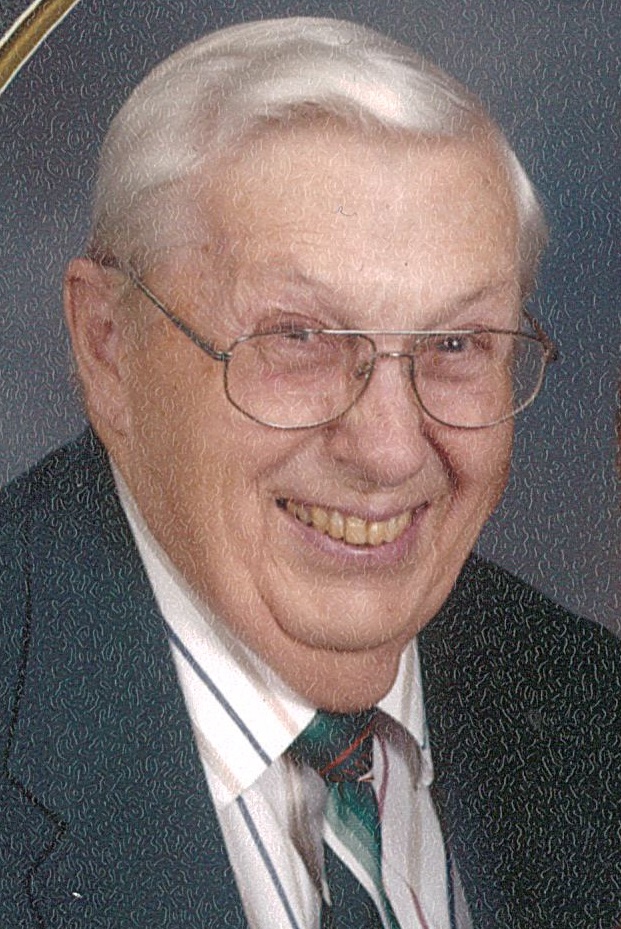 Raymond Eugene Anderson, 91, of Janesville WI died on March 30, 2018 at Cedar Crest Health Center. He was born on July 24, 1926, in Dane WI, the son of Roy and Della (Webster) Anderson. He attended school in Lodi and graduated high school in Clintonville WI after the family moved there. With a few classmates he directly entered military service for the end of WWII. Ray served in the Navy where he spent his time assembling and testing torpedoes before his honorable discharge do to a case of rheumatic fever. He returned to Wisconsin and took a job at a papermill in the Fox Valley for a couple of years. Taking advantage of the GI Bill, he attended Carroll College, graduating with a bachelor's degree. He started teaching math in Weyauwega WI. He then accepted a position in Union Grove where he taught math and coached the boy basketball team for four years before finally settling at Janesville High School. During this time, he took time off to earn his master's degree from UW-Madison. After moving to Janesville, he met English teacher Virginia N. Nelson who was at her first job out of college. They were married in June of 1962 in her home town of Eau Claire. They were very active members of First Lutheran Church for over 50 years. Their son Joel was born in 1966 and their daughter Abbey in 1968. They delivered meals on wheels and actively supported many community organizations including Janesville Little Theater, Hedberg Public Library, Janesville Performing Arts Center, Beloit-Janesville Symphony and the Rock County Historical Society. Ray was an active member of the Golden-K Kiwanis in Janesville, participating in their many activities. Ray and his family enjoyed many summers at the family cottage on Pine Lake outside of Clintonville. He retired from teaching in 1988 after having been the head of the math department for many years at J.A. Craig Senior High School. In retirement Ray and Virginia were blessed to be able to travel to all 50 states, Australia, New Zealand, Italy, Mexico, and the Canadian Rockies.
Ray is survived by his son Joel Anderson of Milwaukee, daughter Abbey (Michael) McDermott, granddaughter, Kaylyn McDermott all of Connecticut, sister Irene (Robert) Kleinsmith of Janesville, nephews, Mark Kleinsmith of Janesville, Chris Anderson of Fond Du Lac, nieces, Catherine Raccio of Arizona, Mardel(Tom) Wien, grandniece, Lyn-Le all of Janesville. In addition to his parents Ray was preceded in death by Virginia, his wife of 54 years, and his brother Harold Anderson.
Services are to be held at First Lutheran Church, 602 North Randall Avenue, Janesville on Tuesday April 17, 2018 at 11 a.m. with visitation preceding the service at the church from 10 a.m. to 11 a.m.. Private interment will be in Oak Hill Cemetery. Memorials may be made to First Lutheran Church. The family is being assisted by Henke-Clarson Funeral Home.